Turkey's most popular Mediterranean vacation destination ready for a socially distanced season
Turkey's Mediterranean vacation destination Antalya has started preparations for the arrival of tourists, expected around the end of May. The municipality has distanced lounge chairs and umbrellas from each other, and banned squatting in an attempt to ensure safe distances between visitors.
Duvar English
The popular Konyaaltı beach in Turkey's top vacation destination Antalya has been decorated with signs that encourage social distancing, and the municipality's lounge chairs and umbrellas have been distanced from each other.
Antalya Municipality has re-arranged the beach in anticipation of an influx of tourists by the end of the month as Turkey relaxes COVID-19 measures.
Dünyaca ünlü plajda 'deniz keyfi' sosyal mesafeli olacak

Antalya'nın Konyaaltı sahilinde çalışma yürüten belediye ekiplerince plaja Kovid-19 tedbirleri kapsamında uyarı levhaları asıldı; şezlong ve şemsiyeler ise sosyal mesafe kuralına uygun yerleştiriliyor. pic.twitter.com/mcwqFUo5ib

— Biz10 TV (@Biz10TV) May 26, 2020
The municipality not only distanced the assigned tourist seating, but has also forbidden squatting: Visitors will be banned from laying down wherever they please on the sand in an attempt to ensure safe physical distance between everyone.
Beach visitors will be confined to their nine square meters of personal space around their lounge chairs and umbrella on the beach.
When one "lot" of nine square meters empties up, municipal workers will disinfect it and allow 20 minutes of time to pass before another group of visitors are welcomed.
Smoking has also been banned on the beach, as tobacco products are known to exacerbate a potential COVID-19 infection.
The municipality noted that they will continue patrolling beaches during the summer to ensure compliance with the safety measures.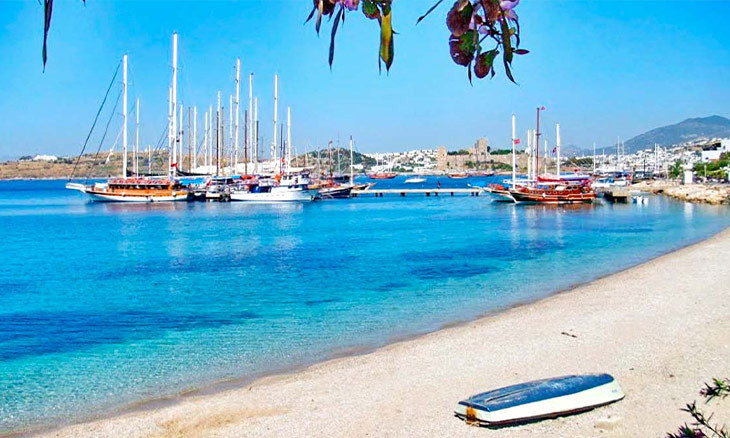 Turkish minister hints opening up for international tourism mid-June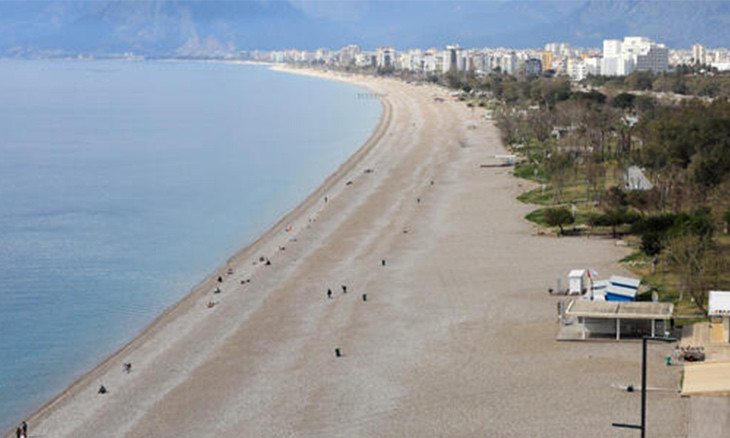 Turkey's tourism industry getting ready for the unknown