Turkey to open several facilities, lift inter-city travel restrictions on June 1
Turkey will allow restaurants and cafes to reopen and lift restrictions on intercity travel on June 1, Erdoğan said. Curfew for those over 65 and under 18 years old will remain in place, he said.
Duvar English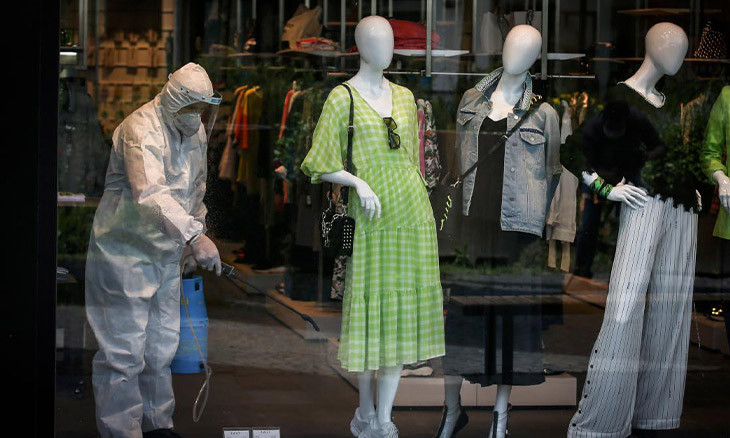 Turkish Health Ministry puts forward detailed prevention guidelines for businesses in 11 sectors
Turkey will allow restaurants, cafes, museums, beaches, parks and sports facilities to reopen and lift restrictions on intercity travel on June 1 as it eases restrictions imposed to curb the coronavirus outbreak, President Recep Tayyip Erdoğan said. Bars and hookah cafes were excluded from the list.
Erdoğan said restrictions will remain place on the movements of those aged over 65 and under 18, while those aged 19 and 20 are now allowed outdoors.
Senior citizens will be allowed out on Sundays between 2 p.m. and 8 p.m. every week, whereas youngsters under the age of 18 will be able to leave their houses on Wednesdays and Fridays during the same hours, Erdoğan said following a cabinet meeting.
Nurseries and daycares will be allowed to reopen on June 1 but due to the age-based curfew it is unclear how permits will be issued for children to commute to these facilities.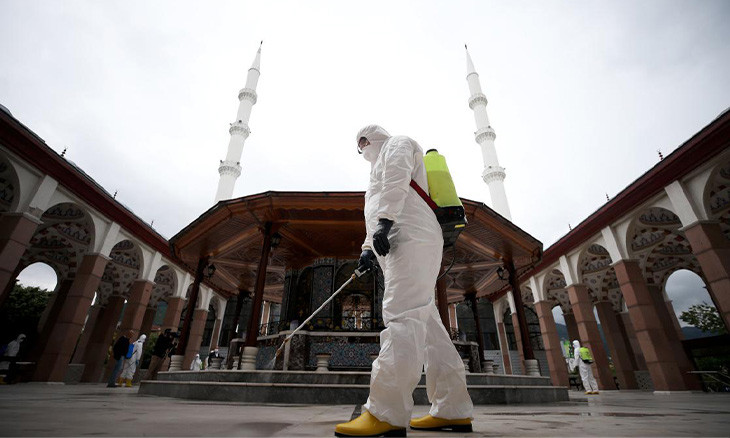 Turkey's top religious authority mandates masks and social distancing for worshippers as mosques reopen
"Under the new normal order, let us not neglect masks, distancing and hygiene. These are three essential things for us," Erdoğan said in a televised address, adding that restrictions might be reimposed if needed in the future.
"If we see anything negative, we could reintroduce the restrictions," he said.
"We don't have the slightest doubt that we will make up for all our losses of the last 2-1/2 months in a short period of time."
Turkey closed cafes, sports and entertainment venues in March in an effort to contain the spread of the coronavirus.
Later in April, Ankara also imposed a travel ban early in 31 major cities. It later lifted the travel restrictions for seven cities and later for nine cities. Until the latest announcement, the restrictions were effective in 15 cities, including Istanbul, Ankara and İzmir.
A curfew has been also imposed in major cities at weekends and during public holidays. Shortly after Erdoğan's statements, the Interior Ministry announced that there would be a lockdown in 15 those cities this weekend.
Among other easing measures, Turkey began operating intercity trains on May 28 after a two-month gap and mosques will begin allowing mass prayers on May 29.
The Health Ministry announced on May 29 that the country's death toll from the coronavirus rose by 30 to total 4,461 and new confirmed cases rose by 1,182 to 160,979.