Diyarbakır resident who violated Eid lockdown infected 13 persons
An anonymous resident of the southeastern province of Diyarbakir infected 13 people during an Eid al-Fitr visit to their family members. The individual's visit violated the nationwide lockdown implemented in an attempt to prevent gatherings during the holiday.
Duvar English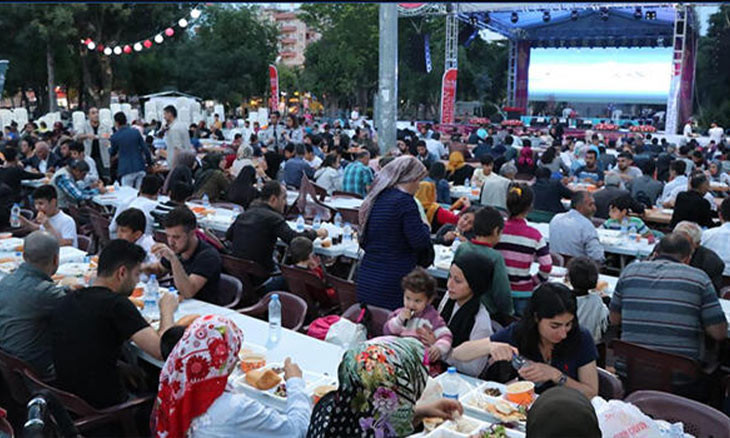 Police chases off Eid crowds by shooting gun in the air during COVID-19 curfew in Adana
A resident of the district of Kayapınar in southeastern Diyarbakır infected 13 people with COVID-19 during a holiday visit that violated the nationwide lockdown that aimed to prevent gatherings during and after the Eid al-Fitr holiday.
The anonymous resident of Kayapınar reportedly paid a visit to family members on May 25.
Later, the individual was hospitalized with a cough and a high fever.
After the individual tested positive for COVID-19, 13 people they had been in contact with were also tested, only to reveal positive results.
The neighborhood in which the incident took place was placed under quarantine following the diagnoses.
The Goodwill Social Support Network, a group of public servants who run errands for people under curfew, will take care of the residents' needs.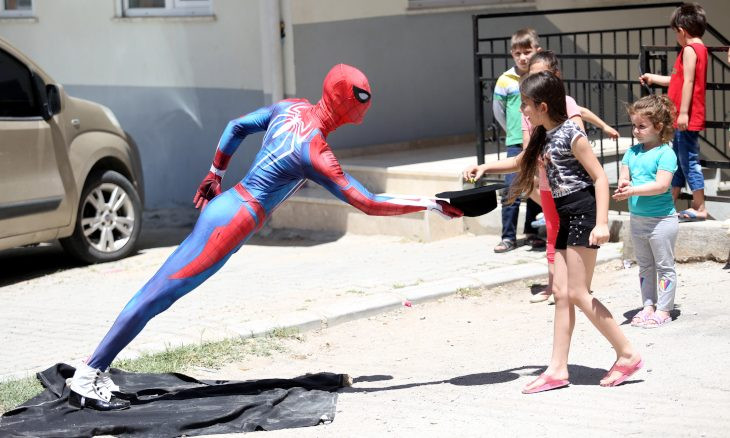 Turkish Spider-Man distributes candy to cheer children marking Eid at home amid pandemic