People flock to streets after midnight as life returns to 'normal' following COVID-19 pause in Turkey
Residents of Turkey's provinces under COVID-19 lockdowns flocked to streets, bus stations and even the beach after midnight. As businesses reopened and daily life returned to pre-coronavirus activity, traffic congestion in Istanbul rose to 26 percent by 7.30 a.m. on June 1.
Duvar English
People have flocked to the streets, bus stations and even the beach after midnight when the weekend lockdown ended on June 1 and travel bans were lifted on the same day following months-long measures imposed in a bid to curb the spread of the coronavirus (COVID-19) pandemic.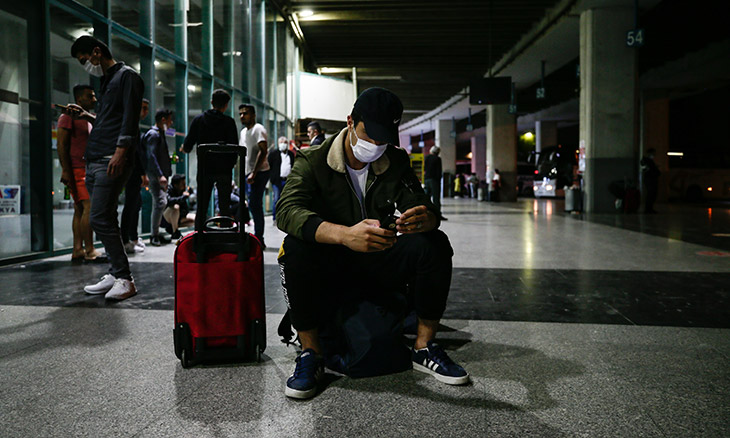 Bus stations in Ankara, Istanbul, İzmir, Kayseri and Antalya observed increased traffic as residents took advantage of the end of the Interior Ministry's mandate to obtain a travel permit to use public transportation.
Young men who had completed their mandatory military service but weren't allowed to travel back to their home town also took the opportunity to return.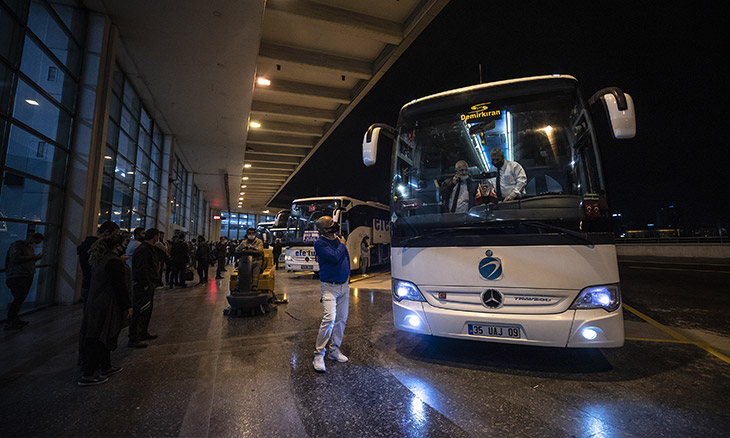 Passengers were allowed to board buses after their body temperatures were taken and all passengers and staff wore masks.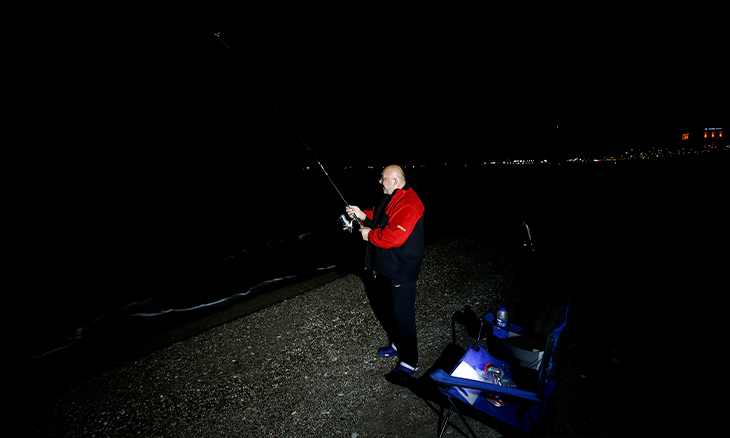 Residents of the Mediterranean town of Antalya took to the city's Konyaaltı beach to fish, and even to swim.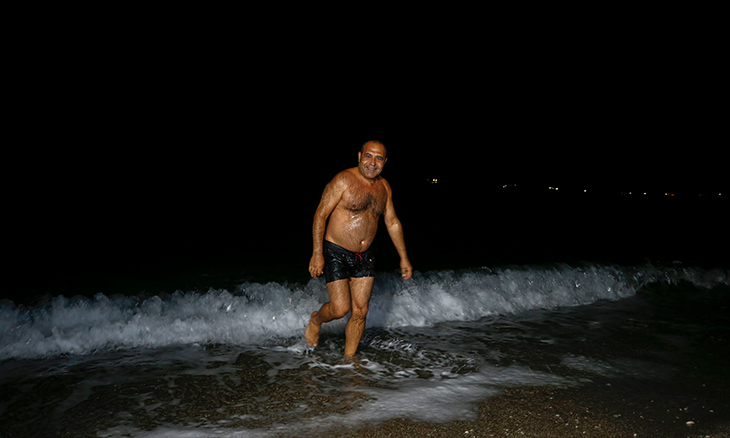 The lockdowns were implemented in Ankara, Istanbul, Izmir, western Balıkesir, Kocaeli, Manisa, Sakarya and Bursa, western Eskişehir, southeastern Van and Gaziantep, central Anatolian Kayseri and Konya, and northern Samsun and Zonguldak.
After the curfews ended at midnight on June 1, residents nationwide returned to daily life in the morning as all COVID-19 closures ended.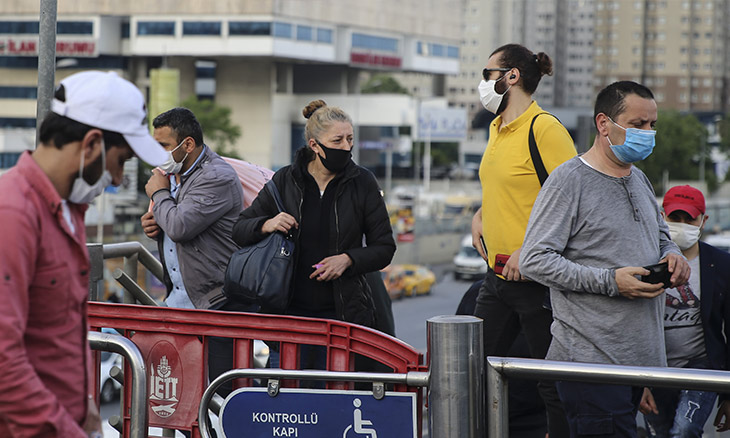 While public transportation in metropolises returned to regular operation schedules, the nationwide mandate to wear masks in public spaces remains in place.
As cafes, restaurants and businesses reopen, traffic congestion in Istanbul reached 26 percent by 7.30 a.m. on June 1.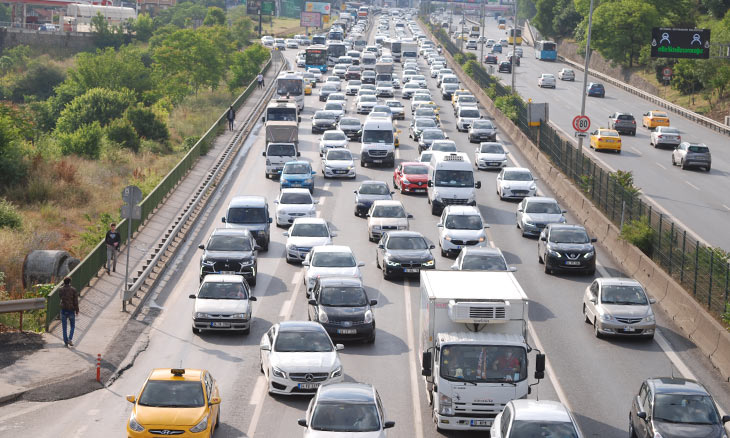 Meanwhile, Turkish Airlines' commercial flight to run in 59 days took off from Istanbul Airport to Ankara on June 1.
While the 156 passengers were seated at a distance from each other, everyone in the aircraft wore masks.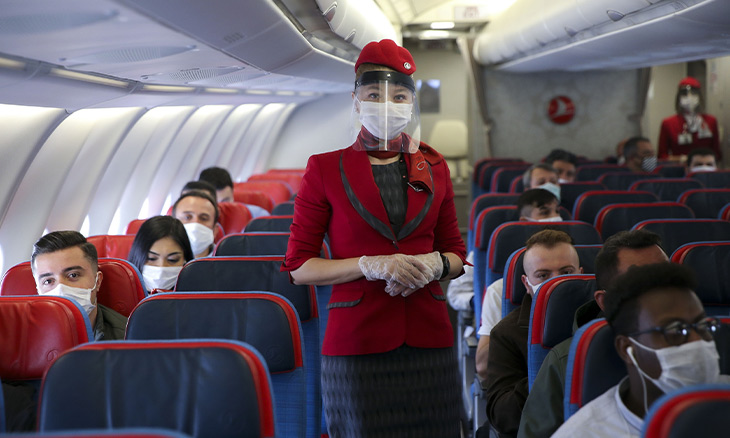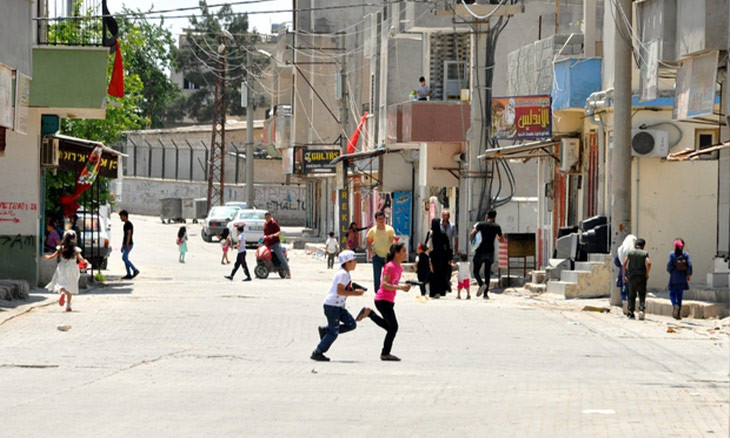 Turkish law enforcement fines nearly 50,000 people for violating curfew regulations