The lighter the precautions, the greater the threat, Turkish Health Minister warns
Turkish Health Minister Fahrettin Koca warned citizens that the threat of the COVID-19 pandemic grows as they relax precautions. Minister Koca's warning comes a week after Turkey began its "normalization" process, reopening businesses and resuming public transportation operations, even observing its first weekend off curfew.
Duvar English
Turkish Health Minister Fahrettin Koca warned his social media followers on June 7 that the threat of the COVID-19 pandemic becomes graver as precautions are lighter, as the country spent its first week of "normalization."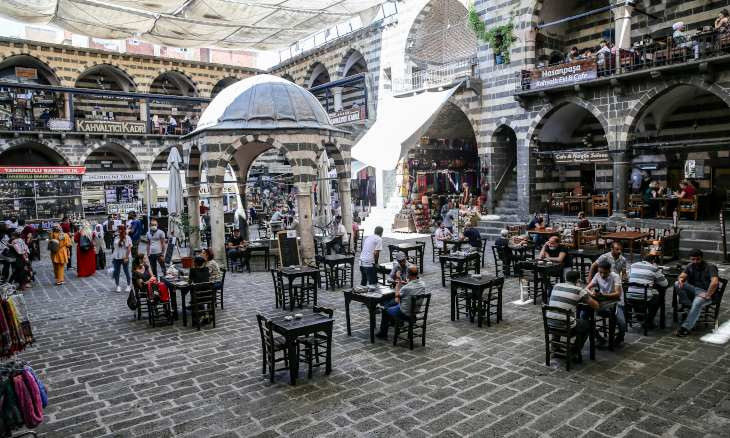 Diyarbakır approaches cautious normalization amid a spike in coronavirus cases
Minister Koca said that 914 new diagnoses were made and 23 people died in the past 24 hours, observing a spike of about 100 more persons getting diagnosed per day in comparison to June 1.
In the week of June 1, Turkey opened businesses, bumped public transportation capacities to 100 percent and observed its first weekend off curfew in months.
"Filiation work has shown that a person who made a visit to say 'get well' infected 190 others. In another province, 58 persons were infected while gathered to send off a young man to military duty," Koca tweeted.
"The threat grows as precautions shrink."
FİLYASYON ÇALIŞMALARINDA, "Geçmiş olsun" ziyareti sebebiyle bir ilimizde 190 kişiye virüs bulaştığı tespit edildi. Bir diğer ilimizde, asker uğurlamasında, 58 kişi virüsle enfekte oldu. Yeni iyileşen hasta sayımız, 2.647. Tedbir azaldıkça tehdit artıyor. https://t.co/RVlhe7786O pic.twitter.com/OgMVeputAM

— Dr. Fahrettin Koca (@drfahrettinkoca) June 7, 2020
In another tweet, Minister Koca warned senior citizens who will be traveling to their hometowns for the summer to make sure they avoid crowds.
Turkey's citizens over 65, who've been under curfew for months, are now allowed to travel if they obtain a travel permit on the Health Ministry's mobile application.
"The journey back home is underway. I plead that you are extremely careful. Stay out of crowds while boarding, getting off buses. WHAT GOOD WOULD ALL THOSE DAYS AT HOME BE THEN?" Koca tweeted.
65 yaş üstü büyükler, sağ olsunlar, biraz sıkılsalar da tedbirlere uyuyor. Şimdi izne bağlı olarak seyahat hakları var: Memlekete dönüş başladı. Rica ediyorum: Son derece dikkatli olmalı. Otobüse binerken, inerken kalabalığa karışmamalı. EVDE GEÇEN ONCA GÜNÜN NE KIYMETİ KALIR? pic.twitter.com/CqfHexYsT3

— Dr. Fahrettin Koca (@drfahrettinkoca) June 7, 2020