Turkey's senior citizens want freedom, think they've 'done their duty' under COVID-19 isolation
A group of seniors in Istanbul's Cihangir neighborhood protested the ongoing curfew on their age group. On a Sunday when they were allowed outside, the seniors asked the curfew to be lifted on citizens over 65 who have dutifully stayed home for months to avoid spreading COVID-19.
Beril Köseoğlu / DUVAR
A group of senior citizens protested the curfew on individuals over 65, which remains even though the country's normalization process began on June 1, eliminating almost all other prevention measures.
A group of individuals over 65 gathered in the Cihangir neighborhood of Istanbul on June 8, a Sunday when seniors were allowed to go outside despite the curfew on their age group.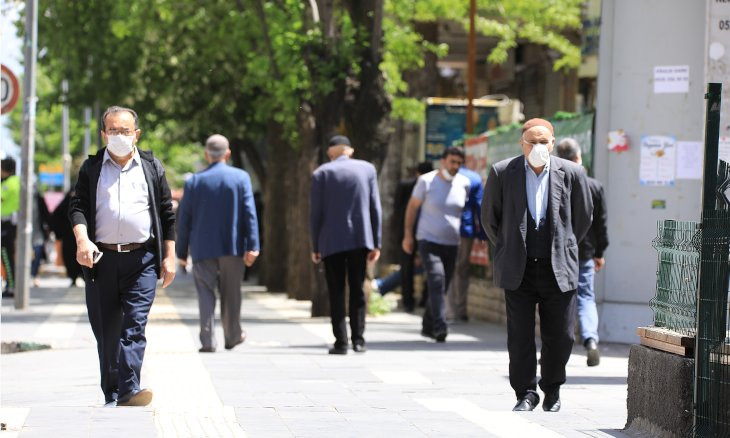 Turkey's senior citizens allowed to travel to their hometowns
In statement to the press, the group said that Turkish seniors had "done their duty," but that thousands of seniors had been "imprisoned in their homes."
Asking to be allowed to go shopping, to the banks and to health institutions, the seniors said that their immobility could exacerbate their pre-existing health conditions.
"We want freedom for this generation who patiently stayed home for 90 days, which is enough," the protesters said in their announcement.
'We know how to survive'
One of the protesters said that they want freedom and that they feel they are being treated as second-tier citizens.
"I'm calling out to the president. Let us out. We've been imprisoned," the protester said. "You're also over 65 but you don't hold yourself up to the same measures."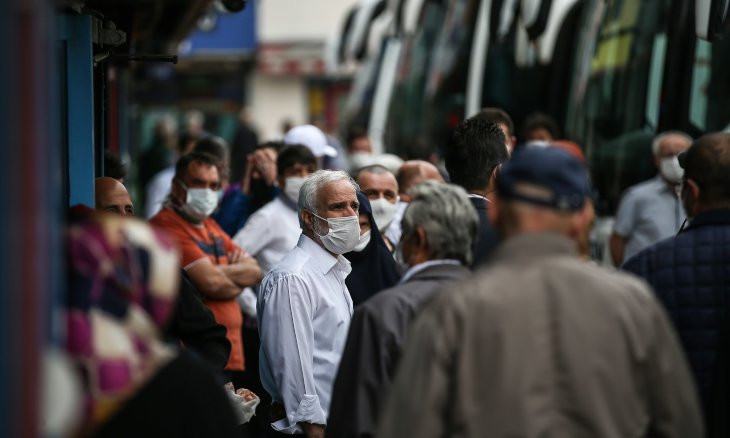 Over 250,000 senior citizens, companions given permits for inter-province travel
Prominent Turkish journalist and author Tuğrul Eryılmaz noted the fact that seniors come into contact with younger individuals on their days off curfew.
"I went outside, it was nice. Some young people sat next to me, that was nice too. But where's the isolation in that? If it's not necessary, then why can't we go outside every day?"
Eryılmaz noted that Turkey's seniors have had a rough youth with continued armed conflicts between political fractions, multiple military coups and increased police brutality.
"We might be the age group in Turkey that could protect itself best," Eryılmaz said. "We've been through a lot. We know how to survive."