Istanbul police to inspect cafes, restaurants amid spike in virus cases
Istanbul police will conduct inspections on cafes and restaurants amid a spike in coronavirus cases and reports that some of the enterprises are not abiding by the new rules on distancing and heightened hygiene procedures.
Duvar English
The Istanbul governor's office has ruled for cafes and restaurants across the province to be inspected amid a spike in coronavirus cases and reports that some of the enterprises are not shutting their doors past midnight.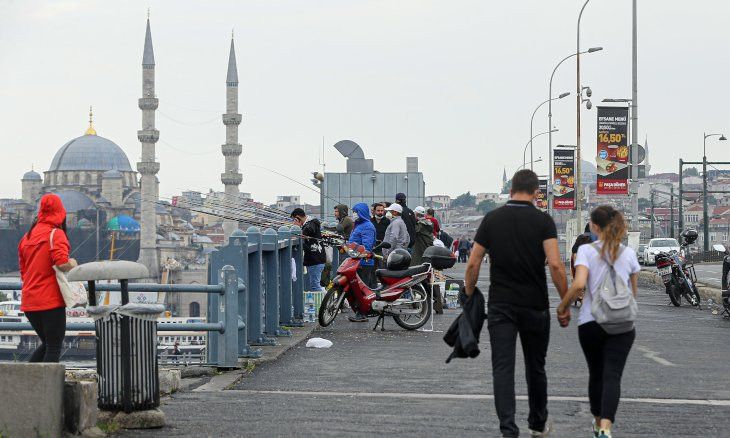 Turkey continues to see rise in daily Covid-19 cases
Accordingly, the Istanbul police will conduct simultaneous inspections across the province every day to make sure that cafes and restaurants abide by the new health and hygiene rules as well as social distancing measures.
Meanwhile, Duvar analyzed the Health Ministry's "Hayat Eve Sığar" (Life fits into the House) smartphone application and looked at the new coronavirus infection figures for Istanbul districts previously classified as "risky."
Accordingly, there is a recovery in terms of density of infected people in only two districts of Istanbul -- compared to when the virus first appeared in March. These districts are Kadıköy and Beşiktaş. In the districts such as Güngören, Bağcılar and Gaziosmanpaşa, the risk level is still quite high.
By implementing strict measures during the March-May period, Turkey managed to control the spread of the virus, bringing the daily infection tally below 1,000. However, once it relaxed the measures starting on June 1, cases started to increase once again, as a total of 1,592 cases were diagnosed on June 15 nationwide.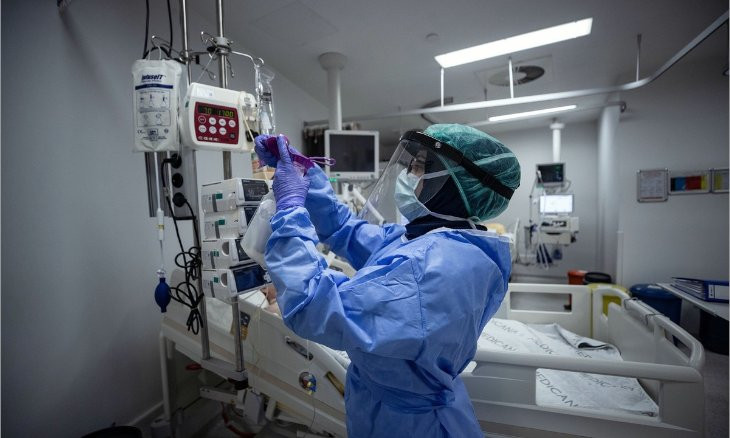 Turkish Medical Association concerned over normalization, chaos at hospitals
Konya, Diyarbakır register highest increase in infections since relaxing of measures
Although most of the cases are still observed in Istanbul, there has been a significant rise in other provinces. Reports suggest that the Central Anatolian province of Konya and the southeastern province of Diyarbakır have registered the highest increase since the relaxing of the measures. But there is no official data on the provincial breakdown of the cases as the Health Ministry does not announce them.
As two pandemic hospitals in Konya are already full in capacity, authorities have turned all hospitals in the province into pandemic hospitals. "If we do not abide by the measures, there are warning signs about the future. We have placed a village in Çumra [district] under quarantine as 22 people have been infected due to a condolence visit," Konya Mayor Uğur İbrahim Altay said in a statement.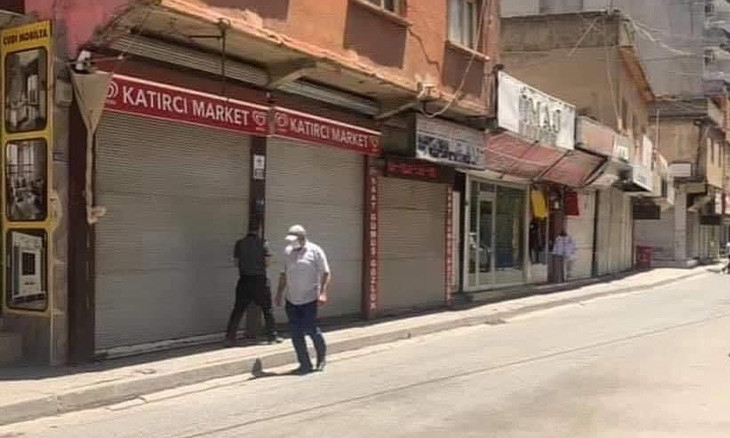 Business owners shut down voluntarily in southeastern Turkey district where COVID-19 cases on the rise