Coronavirus quarantines lifted in 502 residential areas in Turkey
The Interior Ministry on June 19 announced that coronavirus quarantines are currently underway in 76 residential areas in 28 provinces. The areas are home to some 48,170 people. The ministry also said that quarantines have been lifted in 502 residential areas in 66 provinces.
Duvar English
Some 76 residential areas are under quarantine as of June 19 to contain the spread of the novel coronavirus, the Turkish Interior Ministry announced.
Quarantines are underway in 28 provinces, two towns, 28 villages, 40 neighborhoods and six hamlets, the ministry said in a statement after Turkey's official number of confirmed cases leapt by 1,304 to 184,031. The areas are home to some 48,170 people.
The ministry said that the authorities have placed a total of 578 residential areas under quarantine during the coronavirus epidemic, but have so far lifted the quarantine for 502 of these places located in 66 provinces.
Since June 1, Turkey has lifted weekend stay-home orders, ended curbs on intercity travel, resumed some international flights and re-opened cafes, restaurants, parks, beaches and gyms.
The government has urged the public to remain cautious, while characterising the handling of the outbreak as a success.
Several experts however have warned that there is still no proof that the outbreak is under control, saying the lifting of restrictions is resulting in more infections.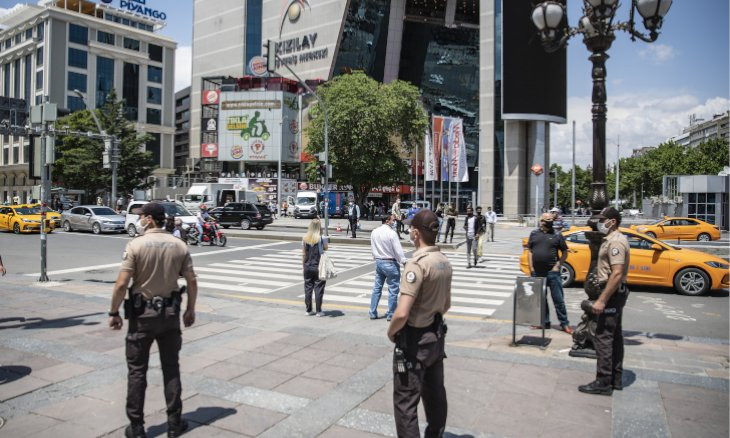 Turkey's medical experts say coronavirus cannot be tackled with personal measures alone