Ray therapy developed by Turkish scientists said to have cured coronavirus patient in Diyarbakır
Turkish doctors applied the Turkish ray therapy method (TurkishBeam) for the first time on June 26 for COVID-19 treatment on a patient in Diyarbakır. The patient is said to have recovered with this treatment method, according to state-run Anadolu Agency.
Duvar English
"TurkishBeam" – a ray treatment system developed by Turkish scientists – has treated a coronavirus patient in the southeastern province of Diyarkbakır, state-run Anadolu Agency reported on June 26.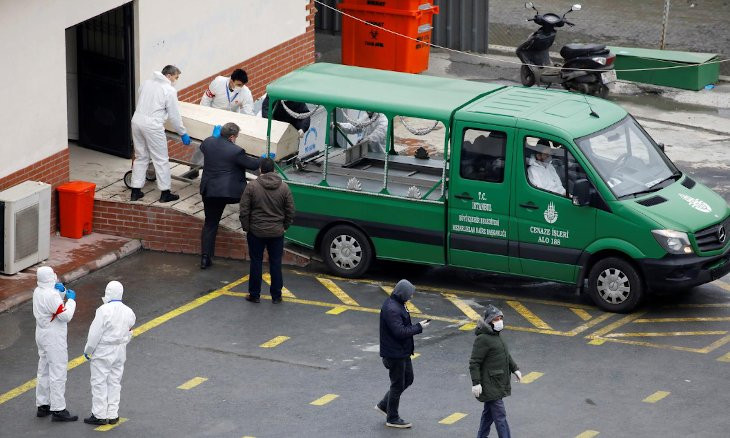 Turkey 12th worst coronavirus-hit country with over 190,000 infections
Dr. Cihan Tekin, the provincial health director of Diyarbakır, told reporters that the treatment was applied on a patient for the first time in the world and the result was promising as the patient's test result came back negative.
"We have applied the TurkishBeam treatment for the first time. And the test of a coronavirus patient, who was being treated in intensive care unit, turned to negative. It is a proud moment for Diyarbakır to announce this to whole Turkey, world," he said.
Dr. Erkan Baysal, the doctor responsible from the treatment of the patient in question, sad that the patient was a 46-year-old male who visited the hospital with complaints of fever, coughing and difficulty in breathing. "Following the necessary discussions, we determined that our patients was fit for the TurkishBeam treatment and we applied it," he said.
TurkishBeam is a ray treatment system first established and developed by RD Global INVAMED after three years of research by scientists under the name TurkishBeam Selective-Sensitive UVC and Laser Therapy, or TurkishBeam.
According to researchers, the treatment is destructing organisms such as microorganisms, fungi, bacteria and viruses and not damaging cells and the DNA of humans
Researchers have recently initiated a clinical study for the treatment to be applied to COVID-19 patients.
On May 4, the Turkish Health Ministry approved the application for clinical studies. After it was announced to international medical authorities, it was officially invited for testing and cooperation by the Cleveland Clinic in the US and the University of New York.