Distanced bargaining mandatory for sacrifices during Eid al-Adha in Turkey
Turkey's top religious authority banned hand contact during bargaining for animals on sale as sacrifices during Eid al-Adha.
Duvar English
Turkey's Directorate of Religious Affairs (Diyanet) mandated that all bargains for sacrificial animals be carried out from a distance in a June 28 notice.
"Animal vendors and clients will not make hand contact during negotiations [for a sacrifice]," the notice specifically said, adding that customers should be encouraged to shop quickly.
Shaking hands on a deal, in this case an agreed price for an animal, is a custom in Turkey, as in many other regions of the world.
The notice also repeated guidelines for professional alters, which will be the only legal location for sacrifice killings this Eid al-Adha.
All customers and vendors will be mandated to keep a safe distance from others, wear a mask and to use hand sanitizer.
Meanwhile, all alters will provide hand sanitizer, organize their spaces and reduce capacity to ensure safe distancing, and to take visitors' temperatures at the entrance.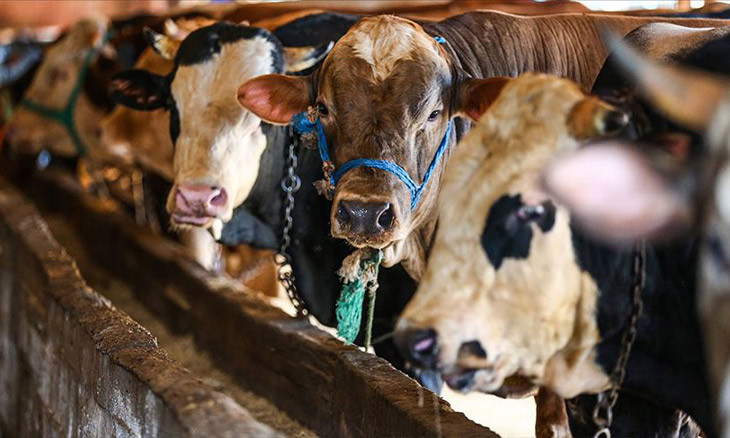 Sacrificial killings for Eid al-Adha to be appointment only, street sacrifices banned