Only four pct of Turkey's health workers immune to COVID-19
Only four percent of Turkey's health workers are immune to COVID-19, a recent series of tests conducted by the Turkish Statistical Institute (TÜİK) revealed. Meanwhile, immunity among Istanbulites measured around three percent.
Duvar English
Health professionals' immunity to COVID-19 is at a mere four percent, a recent testing of 153,000 people by the Turkish Statistical Institute revealed, daily Türkiye reported on July 15.
The same mass testing revealed that only three percent of Istanbul's population had antibodies, meaning they had become immune to COVID-19, as opposed to the 50 to 60 percent needed to establish herd immunity.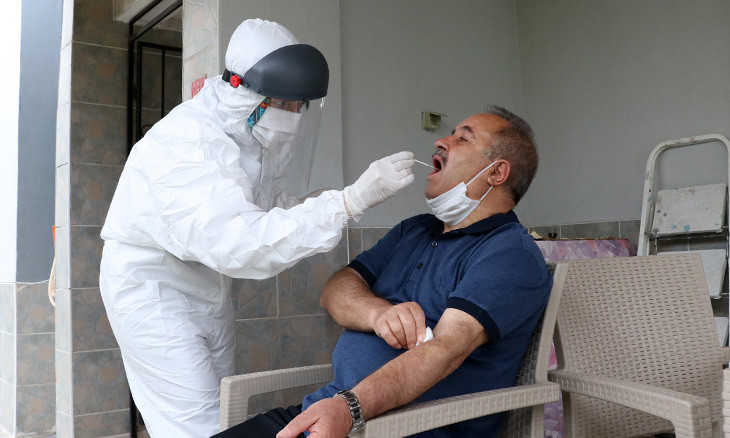 Turkish Health Ministry denies responsibility to qualify COVID-19 as work disability for health workers
Meanwhile, parliament's COVID-19 Science Committee noted that the course of the pandemic at the end of July and beginning of August will be critical, as increased social activity is expected for Eid al-Adha.
The committee will decide around July 25 on whether to recommend a curfew during the Muslim holiday, which begins on July 31.
Any impact that the holiday will have on the spread of COVID-19 will appear in the number of new diagnoses around August 15, the committee also noted.
The TÜİK tests also revealed an asymptomatic carrier rate of 0.025 percent, which would mean that there are about 200,000 asymptomatic COVID-19 carriers in Turkey.