Turkish Health Ministry denies responsibility to qualify COVID-19 as work disability for health workers
Turkey's Health Minister Fahrettin Koca said that determining whether COVID-19 qualifies as a work disability for health workers was not within their jurisdiction. However, the ministry is legally bound to both consult on determining work disabilities and also has the authority to determine as a public institution.
Serkan Alan / DUVAR
Turkish Health Minister Fahrettin Koca said that qualifying COVID-19 as a work disability for heath workers was out of the ministry's jurisdiction.
The minister's comments came in response to parliamentary questions from two deputies from main opposition Republican People's Party (CHP) who noted that claiming COVID-19-related deaths of health workers as a work disability would allow pensions for their families.
Some 43 health workers, 23 of whom were surgeons, have passed away from COVID-19 in Turkey since the start of the pandemic in March.
Turkey's Social Security Institution (SGK) defines a work disability as "a chronic disease, or a physical or mental disability caused by the nature of the insured's work, or a condition caused by it."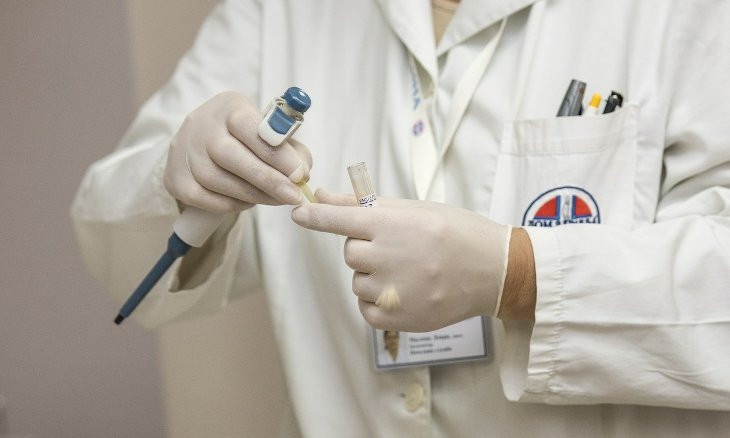 Turkey's court of cassation rules swine flu death as 'work accident,' allowing for financial aid
"Have the deaths of our health workers who died from COVID-19 been claimed as work-related deaths so that those who need it can receive aid?" asked CHP Deputy Murat Emir.
Emir also inquired about how many of the 7,428 health workers who had tested positive for COVID-19 had been declared to suffer from a work disability.
Meanwhile, CHP lawmaker Servet Ünsal asked whether a health worker's infection with COVID-19 was considered a work accident.
"The issue is out of our jurisdiction," Koca simply replied to both sets of parliamentary questions.
However, Turkey's Work Health and Safety Code explicitly states that the qualification of an incident as a work accident will be determined with the input of the Health Ministry.
The law mandates employers, in this case hospitals, to report accidents to the SGK within three days of the actual time it took place or within receiving notification that an incident qualifies as a work disability.
"The methods and principals of the application of this amendment are determined with the opinion of the Health Ministry," the law states.
The Turkish Medical Association (TTB) and the SGK had a quarrel as a result of the latter's encouragement in a May 7 decree that the government take provisions for the insured "who apply to the institution in the context of this illness."
TTB Chairman Sinan Adıyaman had penned a letter to the Health Ministry, the SGK and the Family, Labor and Social Services Ministry, slamming the use of "illness" instead of "work disability."
Adıyaman also called for the qualification of COVID-19 as a work disability, as well as the treatment, rehabilitation and compensation of workers who were ill with COVID-19.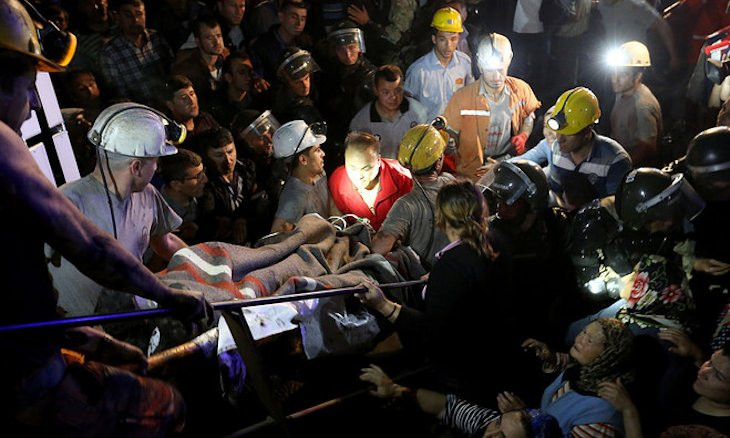 Workplace accidents claim at least 131 Turkish workers in February
'No legal foundation'
TTB's attorney Ziynet Özçelik noted that the Social Insurance and General Health Insurance Code doesn't separate work disabilities into accidents and illnesses,
"This amendment says that if [a worker's] health suffered from a work-related factor, their treatment's compensation or a pension for their family is negotiated," Özçelik said.
On the other hand, the attorney noted that the Health Ministry is also allowed to identify a work disability as the supervisor of public hospitals, which were grated permission to detect and report work disabilities.
"So this 'we have no jurisdiction' business is completely against the law. There's absolutely no legal foundation for it."