Turkish Interior Ministry denies rumors of coronavirus curfew for weekend
Turkey's Interior Ministry has declared a document circulating on social media claiming that a curfew would be imposed this weekend as fake news. Deputy Interior Minister İsmail Çataklı on Aug. 6 urged the people not to be misled by such "fake documents whose origins are unknown."
Duvar English
Turkey'sInterior Ministry has denied a circulated rumor across social media that thegovernment would impose a weekend curfew in 15 major provinces starting earlyon Aug. 8.
Acircular allegedly issued by the Interior Ministry has been circulating onsocial media, claiming that a curfew is on its way for this weekend.
DeputyInterior Minister İsmail Çataklı said on Aug. 6 that this circular was fake andurged the people not to be misled by such "fake documents whose origins are unknown."
"All the measures taken regarding the COVID-19 pandemic have been so far announced through official means. In the upcoming period, all potential measures that will be taken will be again announced through official channels. We urge the people not to give credit to such fake documents whose origins are unknown," Çataklı wrote on Twitter.
SAHTEDİR?
Covid-19 salgınıyla ilgili alınan tüm tedbirler bu güne kadar RESMİ KANALLARLA duyurulmuştur.

Bundan sonraki süreçte de olası alınacak tedbirler yine RESMİ KANALLAR vasıtasıyla duyurulacaktır

Bu tür kaynağı belli olmayan SAHTE BELGELERE itibar edilmemesi rica olunur pic.twitter.com/gOpsX9Bsgz

— İsmail ÇATAKLI (@ismailcatakli) August 5, 2020
Turkey'sdaily COVID-19 cases have recently shown a sharp rebounding trend, with morethan 1,000 daily jump in successive days.
The country's new coronavirus cases surpassed 1,000 for the first time in three weeks on Aug. 4, breaching what the government has called a critical threshold to possibly reconsider rules. This has prompted the government to roll out new inspection and enforcement rules as new cases had hovered just below 1,000 since July 13.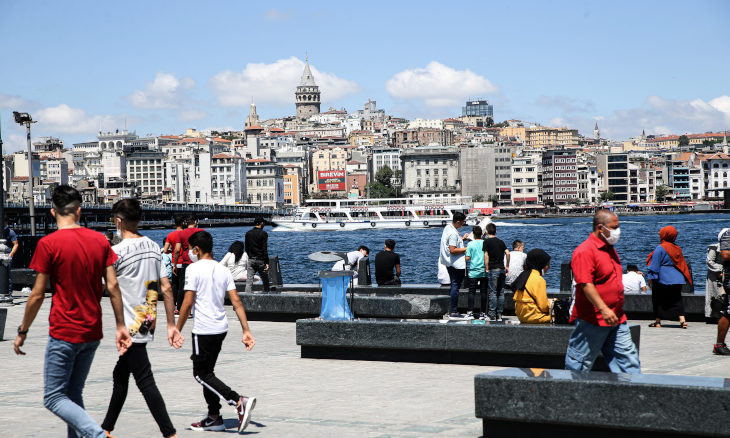 Turkey sees sharp resurgence of COVID-19 cases with more than 1,000 daily jump in successive days