64 percent of Turks against reopening of schools at the end of August, survey finds
Some 64 percent of Turkish people are of the belief that it is not safe to allow schools to reopen on Aug. 31 amid the novel coronavirus outbreak, according to a recent survey conducted by Metropoll. The survey also looked at how supporters of different political parties view this issue, finding that 53 percent of AKP voters do not support the government's planned move.
Duvar English
Some 64 percent of Turkish people do not agree with the government's decision to allow schools to reopen on Aug. 31 amid the COVID-19 outbreak, according to a survey conducted by Ankara-based Metropoll.
Asked if it will be safe to open schools on that day amid the pandemic, 64 percent of survey participants said "no," whereas 26.5 percent said "yes" and 9.5 percent did not express an opinion.
The survey also looked at how supporters of different political parties answered this question. Some 53 percent of the ruling Justice and Development Party (AKP) electorate said that they do not find it safe for the schools to reopen on this date.
Turkey's Pulse July 2020: Opening Schools #MetropollTurkeysPulse pic.twitter.com/x8s83G5CIn

— MetroPOLL Araştırma (@metropoll) August 7, 2020
Two anonymous government sources told Reuters in July that the daily infection rate may need to dip below the current figures to allow the government to reopen all schools.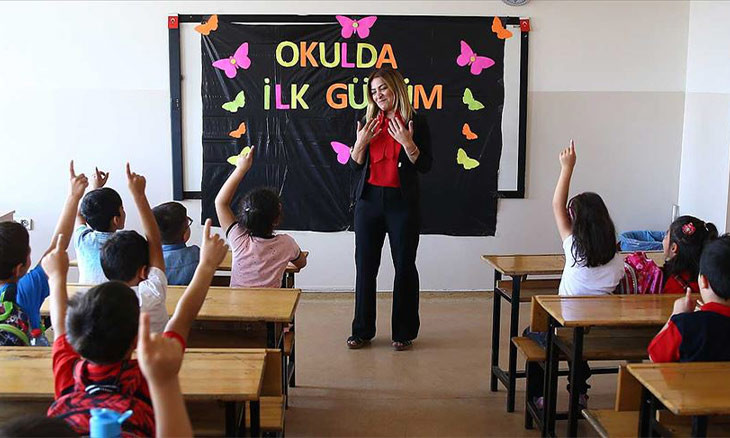 Schools in areas with high COVID-19 infection rates 'may not reopen on Aug 31'
One of the sources said that "if the number of cases decreases, all schools will be opened," but that otherwise schools in high-infection areas might remain closed.
Asecond senior official said classes might have to remain online forsome southeastern provinces. "The normalization is under way ...but the numbers should have fallen faster."
The government previously announced that Turkish schools will start the 2020/2021 school year on Aug. 31 in an attempt to make up for the missed instruction time due to the virus outbreak.
Turkey's new COVID-19 cases above 1,000 for fourth consecutive day
Meanwhile, Health Minister Fahrettin Koca announced on Aug. 7 that the country's daily COVID-19 cases remained over 1,000 for a fourth consecutive day.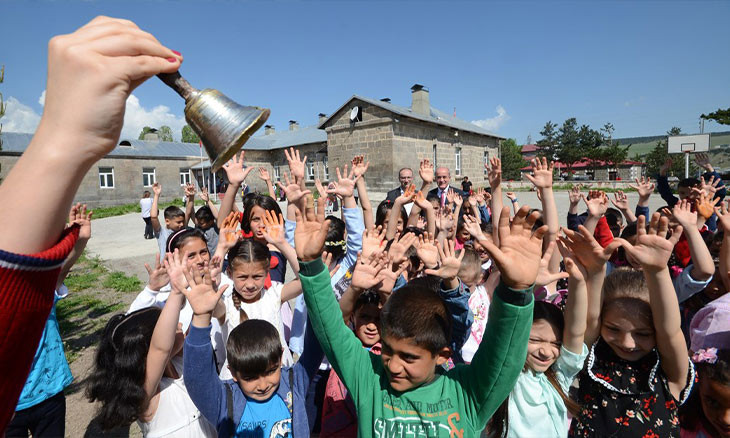 Turkey to decide whether to open schools at the end of August
The country on Aug. 7 confirmed 1,185 additional cases of COVID-19, raising the tally to 238,450, Koca said, citing Health Ministry data.
The death toll increased to 5,813 after 15 people died over the past 24 hours, he said.
"The rise in the number of cases continues. The number of recoveries from the virus is less than the number of new cases, as it was yesterday," Koca wrote on Twitter.
The country confirmed 1,028 more recoveries from the virus raising the total to 221,574, Koca said.
Daily COVID-19 cases had hovered just below 1,000 from July 13 until Aug. 3.
Yeni hasta sayımızda artış devam ediyor. İyileşen hasta sayımız, dün olduğu gibi, yeni hasta sayısından az. Test sayımızsa giderek artıyor. Vaka sayılarını düşürmeyi başarana kadar, TEDBİRDE TEYAKKUZ halinde olmalıyız. İyi haber, sıkı tedbire bağlı. https://t.co/RVlhe7786O pic.twitter.com/xW2cPkHFUs

— Dr. Fahrettin Koca (@drfahrettinkoca) August 7, 2020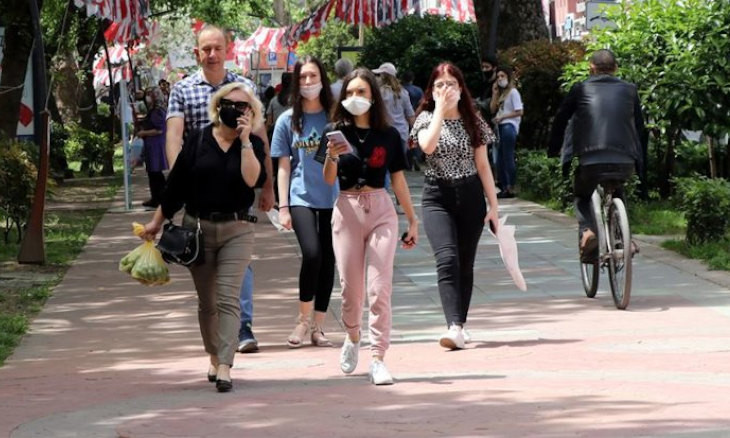 250,000 people in Turkey believed to be carrying COVID-19 virus, says Science Committee member