Turkish hotels to cover Russian tourists' testing, isolation costs
Turkish hotels will cover COVID-19 testing and isolation costs for Russian tourists if they show symptoms of the disease at the airport, Sputnik Turkey reported. Hospitalization costs will fall upon the traveler's insurance.
Duvar English
The Russian Embassy in Ankara said that Turkey would test Russian tourists for COVID-19 free of charge if they arrive with a fever above 100 Fahrenheit, or 37.8 Celsius, and will cover all recovery costs, Sputnik Turkey reported on August 10.
Passengers with high fever upon entry into Turkey will be isolated, the embassy's statement noted.
"After another temperature check in half an hour, a doctor will conduct an initial examination. If the fever persists, a free COVID-19 test will be done," said the embassy.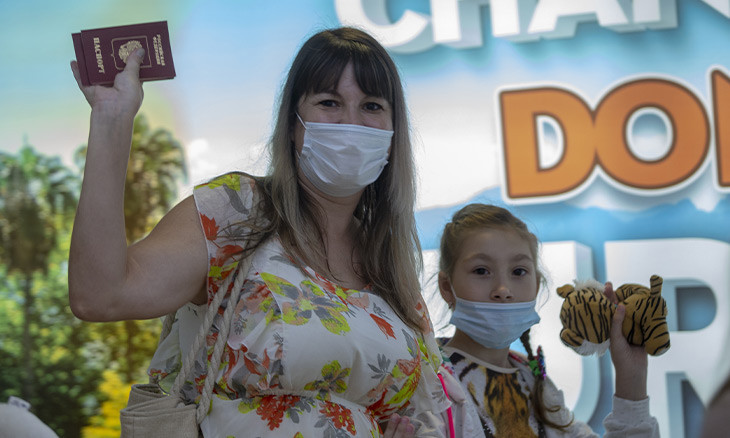 Hundreds of Russian tourists arrive in Turkey's vacation hubs on first day of flights
If a passenger tests positive, an ambulance will be called to transport them to a health institution for further examination.
The embassy noted that Turkish hotels promised to cover any costs related to sick travelers' recovery in isolation, including a room and food.
If tourists overstay the length of their initial vacation package, costs of a ticket back home will fall upon the travel agency or traveler themselves.
The embassy said that travelers' insurance will cover any hospital costs, and costs will fall upon the travelers if they lack an insurance plan.
All family members of a patient will be tested, and airlines maintain the authority to refuse transportation of any corpses.