Turkish public transport, hotels to require state COVID-19 codes from clients
Turkish public transportation and accommodation will require customers to provide their state COVID-19 code, which reveals whether they're infected with coronavirus. The unique codes are available on the Health Ministry's mobile application and the online government portal.
Duvar English
Turkey will be requiring unique COVID-19 codes to be provided to use public transportation and accommodations, the Interior Ministry said on Sept. 30.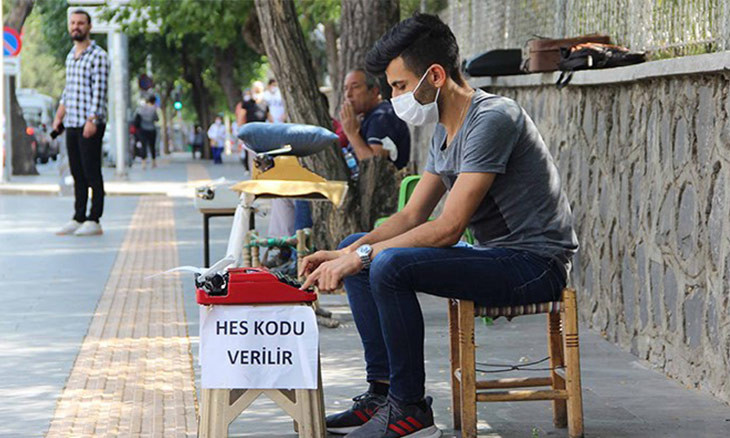 Diyarbakır man makes a living by helping people get COVID-19 safety codes on cell phones
Named after the Health Ministry mobile application where they first became available, HES codes (short for "Hayat Eve Sığar," Ankara's motto in the fight against COVID-19) are available on the app, and on the government's online services portal.
The Interior Ministry said that public transportation cards will automatically have the user's HES code downloaded onto them, as it's part of the state informatics system.
The new system will allow anyone who's tested positive for COVID-19 to be detected if they try to use public transportation, which will result in administrative fines for "endangering public health."
Accommodation businesses like hotels will also require HES codes from potential guests, and only admit them if their information shows they're not infected with COVID-19.
The ministry will also issue fines for businesses that violate guidelines.