Diyarbakır man makes a living by helping people get COVID-19 safety codes on cell phones
A young man is offering unique codes provided by the government to visitors of the Diyarbakır Courthouse, as the codes are required to enter public buildings. Initially created as a traveling precaution during the pandemic, HES codes are available online, but not everyone knows g-how to get them, the young man said.
Duvar English
A young man named Mehmet Ali Askan started to offer government codes to visitors of the Diyarbakır Courthouse, as the unique codes are now required to enter government offices.
Initially created as a safety measure for traveling during the COVID-19 pandemic, the HES codes are named after the Health Ministry's mobile application "Hayat Eve Sığar," ("home is enough for life" in Turkish, the ministry's slogan for COVID-19 measures).
Located across the Diyarbakır Courthouse, Askan has worked as a petition writer at a small stand for two years, as he inherited the profession from his father.
After noticing visitors of the courthouse struggle with obtaining their HES codes, Aksan added the service to his portfolio.
"Most of the people who come to the courthouse don't know how to get their HES codes. Some of them are in a rush, so I came up with this idea," Aksan said.
Aksan will text the Health Ministry or obtain a HES code online for his customers in exchange for a small fee, as he's saving up to go to law school.
Aksan's inherited profession of petition writing is interesting to him, although he's mostly doing this job due to a lack of others, he said.
"I'm already working and learning [about law]. It's kind of like an internship," Aksan added.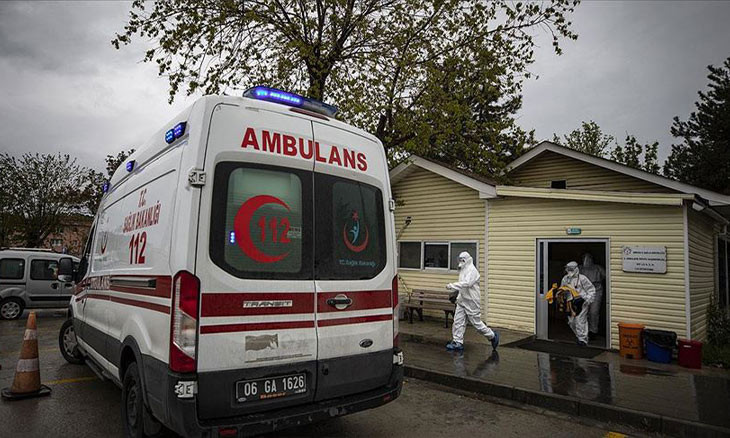 Ankara paramedics overworked as 'VIP COVID-19 patients' given priority