Conversion of Hagia Sophia into mosque risks turning Christians against Muslims, warns Bartholomew
Ecumenical Patriarch Bartholomew, spiritual leader of the world's Orthodox Christians, has said that if the Turkish government decides to turn Hagia Sophia into a mosque, this move risks turning Christians against Muslims. Bartholomew's statements come two days before Turkey's Council of State will give a decision regarding the issue.
Duvar English
Fener Greek Orthodox Patriarch Bartholomew has warned against a possible conversion of Istanbul's ancient Hagia Sophia into a mosque, saying such a move would pit Christian against Muslims.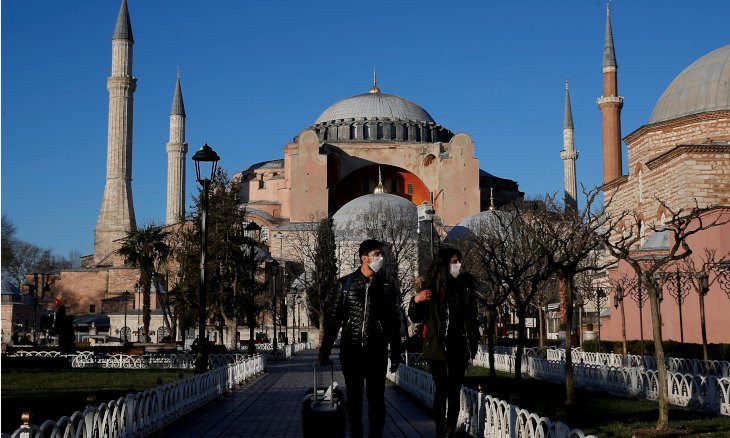 Turkish gov't 'planning to open Hagia Sophia to prayers on July 15' if Council of State gives green light
"The potential conversion of Aghia Sophia into a mosque will turn millions of Christians around the world against Islam," Bartholomew was quoted as saying by Greek media outlets, who based their reports on Orthodoxia news agency.
"We hope that wisdom and reason ultimately prevail," Bartholomew reportedly said, while addressing congregation at a church in Istanbul on June 30 morning.
Healso called on Turks to pressure the government into keeping thestructure as it is now designated, saying the ancient site bringstogether people and cultures from several parts of the world.
Turkey's Council of State, the highest administrative court in the country, is expected to decide on July 2 if the iconic Byzantine-era structure can be converted into a place of Muslim worship.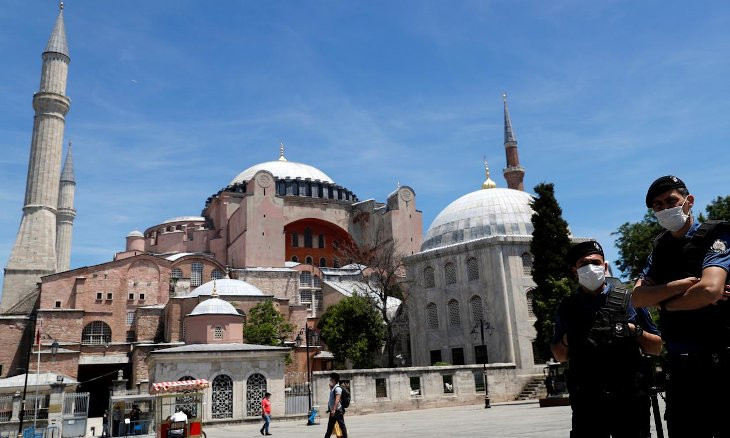 Turkey's Armenian Orthodox Patriarch: Hagia Sophia should be a common place of worship
Builtin the 6th century by Byzantine emperor Justinian as a church, theHagia Sophia was converted into a mosque after the conquering ofConstantinople in 1453. It was turned into a museum by Mustafa KemalAtatürk following the foundation of the Turkish Republic in 1923.
The issue of the Hagia Sophia being reconverted into a mosque has recently again emerged on the agenda, and it is often instrumentalized as a political issue by Islamist pundits and the ruling Justice and Development Party (AKP) politicians.
Habertürk reported on June 16 that the AKP is planning to open Istanbul's famous site to prayers on July 15, if the Council of State rules in favor of this on July 2.