Turkish gov't 'planning to open Hagia Sophia to prayers on July 15' if Council of State gives green light
The ruling AKP is considering to open Istanbul's iconic Hagia Sophia museum to prayers on July 15, if the Council of State rules in its favor, Habertürk reported. The decision was reportedly taken after surveys showed the public's support in this regard.
Duvar English
Turkish government is planning to open Istanbul's famous Hagia Sophia to prayers on July 15, if the Council of State, the highest consultative body of the state, gives the green light in a session slated for July 2, news website Habertürk reported on June 16.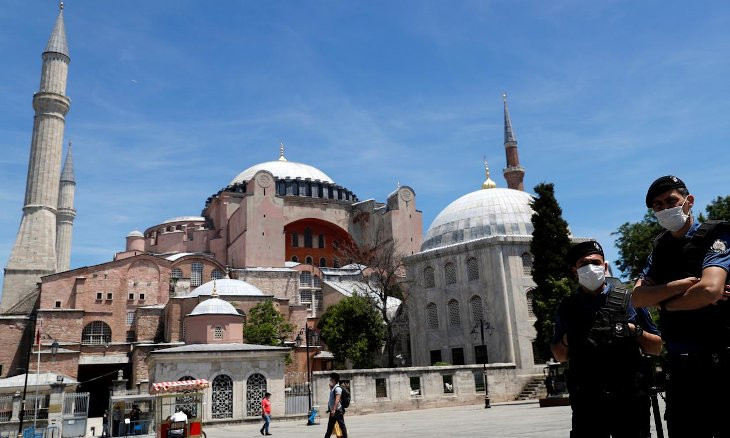 Turkey's Armenian Orthodox Patriarch: Hagia Sophia should be a common place of worship
The issue of Hagia Sophia, currently a museum, was discussed during the ruling Justice and Development Party (AKP)'s Central Executive Board (MYK) meeting on June 15, Habertürk said.
During the meeting, AKP executives presented President Recep Tayyip Erdoğan with findings from public opinion surveys. As a majority of the public, including the main opposition Republican People's Party (CHP) voters, expressed their support for the opening of Hagia Sophia for worship, the AKP is planning to actualize this if the Council of State rules in its favor, according to Habertürk.
The Council of State will decide during the July 2 hearing if the 1934 cabinet decision to turn Hagia Sophia into a museum contravenes the law.
Built in the 6th century by Byzantine emperor Justinian as a church, the Hagia Sophia was converted into a mosque after the conquering of Constantinople in 1453. It was turned into a museum by Mustafa Kemal Atatürk following the foundation of the Turkish Republic in 1923.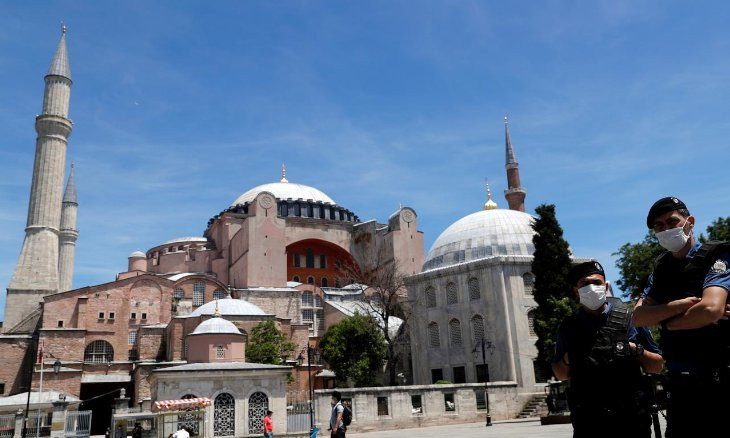 Ruling AKP turns down proposal to open Hagia Sophia for prayers
The issue of the Hagia Sophia being reconverted into a mosque has again emerged on the agenda, and it is often instrumentalized as a political issue by Islamist pundits and AKP politicians.
The opposition İYİ (Good) Party submitted a motion to convert the popular tourist site into a mosque earlier this month, but the proposal was rejected by AKP lawmakers.
AKP Group Deputy Chair Mehmet Muş then commented on the issue saying they turned down the proposal "for the moment."
"There is a legal case ongoing at the Council of State and a decision will be handed down in July," Muş said, adding that the government "will take a step" following the Council of State's decision.