Southeast Turkey lagoon risks flooding ancient Hittite village
An ancient Hittite village in southeastern Turkey faces the risk of being submerged underwater because of a nearby lagoon construction. The 13th-century settlement is considered to be the world's "oldest sculpture studio."
Burcu Özkaya Günaydın - DUVAR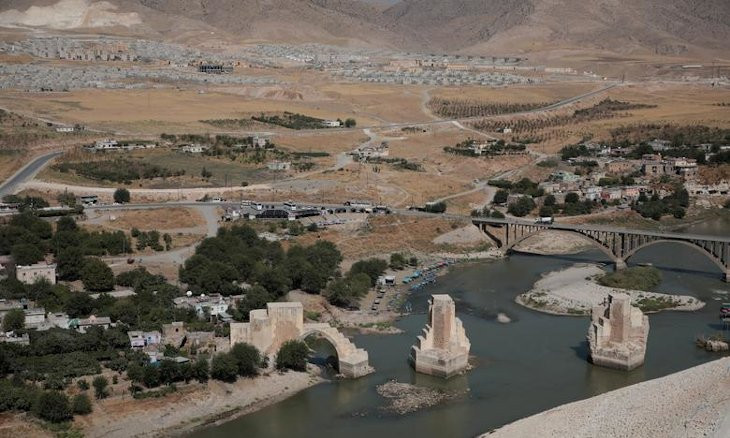 As water level of Ilısu Dam rises, last residents move out of ancient Hasankeyf
Dubbed "the world's oldest sculpture studio" by experts, southeastern Gaziantep's 13th-century Yesemek Open Air Museum is faced with risk of destruction by a lagoon that will be built a few miles away.
Gaziantep University Archaeology Department Head Prof. Atilla Engin noted that the site offered valuable insights into the collapse of the Hittite Civilization.
"We realized it was a city where construction had been interrupted. It's a story of the Hittites' collapse," Engin said.
The nearby lagoon construction took up 742 square-meters of land in Yesemek, which would take up a decades' worth of excavations, the expert said.
"A decades' work is wiped away with a lagoon construction. Twenty-one sculptures were excavated there. We found fractures in the ground," Engin said. "Cultural heritage was damaged."
Noting that the area that the lagoon has taken up is a top-priority cultural protection area and was even designated a tentative UNESCO World Heritage Site, Engin said the construction was in fact illegal.
"They want to build a 36-meter wall that will damage the archaeological landscape, which would be a barrier to [Yesemek] becoming an official UNESCO World Heritage Site," Engin said.
The expert urged authorities to stop construction immediately, as only one fifth has been completed so far.
"If the lagoon project is carried out, the ancient city will be left underwater."
The Gaziantep City Council formed a nine-person commission to form public opinion against the lagoon's construction.
The risk Yesemek faces is reminiscent of the grim fate that met the ancient city of Hasankeyf in the southeastern province of Batman, as the settlement was mostly flooded by the construction of a nearby dam.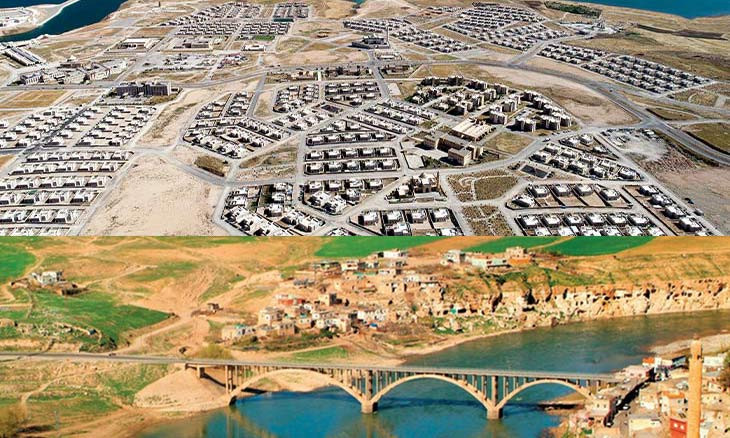 Turkish ministry says evacuation of Hasankeyf did not cause anybody damage