'Almost 100 musicians committed suicide during pandemic in Turkey'
Almost 100 musicians have committed suicide since the start of the COVID-19 pandemic in Turkey, data from an industry union revealed. A main opposition deputy noted that most musicians work without insurance, making them ineligible for any aid or benefits.
Duvar English
Almost 100 musicians in Turkey have committed suicide since the beginning of the COVID-19 pandemic in March, according to data from the Musicians and Performers Union (Müzik-Sen), main opposition deputy Gamze Taşcıer said on Sept. 15.
"Müzik-Sen data shows that the number of musicians who have killed themselves during the pandemic is approaching 100. There are musicians out there who are selling their instruments to put bread on the table."
Noting that musicians' livelihoods were among the most affected during the pandemic, the Republican People's Party (CHP) deputy said the government has taken "weird and meaningless precautions" against COVID-19 that further strained artists.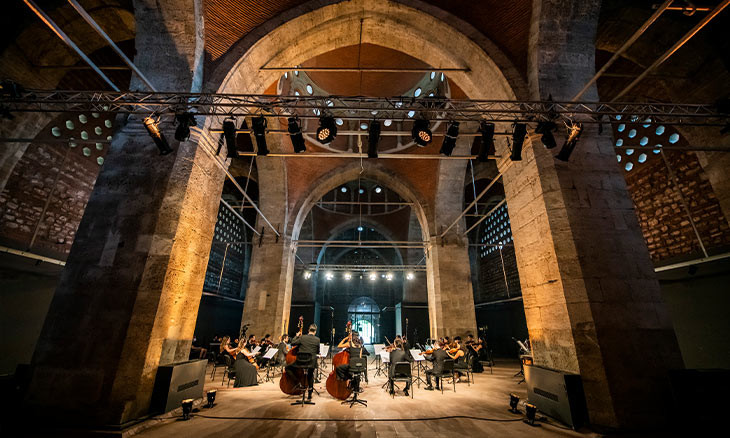 Beethoven-centered Istanbul Music Festival to stream pre-recorded performances in historic spots
"Some measures were implemented as if the virus spreads with music. Most uninsured, musicians and performers don't have access to any benefits," Taşcıer said.
Noting that Ankara has restricted music broadcast in entertainment venues and weddings, the deputy said that there was an inconsistency in allowing the ruling Justice and Development Party (AKP) to hold meetings.
"You can either put up a real fight, or you can pretend to. Right now, the government is pretending."
The deputy further urged Ankara to assess industries that are most strained by the pandemic and to implement benefits and aid packages to all, "which is mandated in a social government," she said.