Landmark Hilton Izmir shutting down after decades' service
A landmark of the Aegean province, the Hilton Izmir will be closing on Oct. 16, the company said. A local paper reported that shareholders of the hotel, one of which is the Izmir Municipality, had been experiencing disagreements.
Duvar English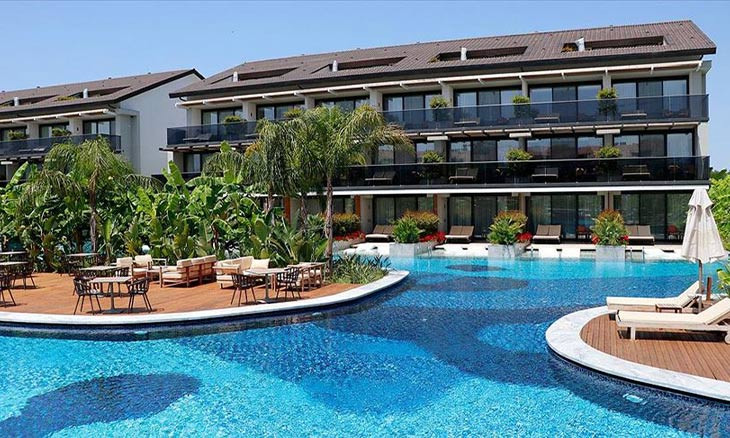 Turkey's Trade Ministry legalizes more installments for domestic tourism spending
Aegean Izmir's second five-star hotel will be closing on Oct. 16, after more than 25 years of service to the community that made the building a landmark for locals and tourists alike.
The Hilton said in a Sept. 17 statement that the four other hotels of the chain would remain operational in Izmir, and said that they were "proud of the hospitality" the hotel showed over the years.
Located on the city's central Gaziosmanpaşa Boulevard, the 33-story building had been closed for a while due to disagreements among the partners, local Izmir Gazetesi reported on Sept. 16.
While the municipality owns 25 percent of the hotel's shares, the local daily reported that the business hadn't yielded any benefits to Izmir Municipality since its opening in 1992.
Meanwhile, social media users reminisced over their memories at the hotel, noting the bowling alley, arcade and food, and remembering that the building was once the tallest building in the Izmir skyline.