AKP deputy calls for renaming of Istanbul's Pierre Loti hill amid France row
The current row between Turkey and France has touched down on one of Istanbul's most iconic destinations. A ruling party deputy has demanded that Eyüp's Pierre Loti Hill, named for the late French writer, be changed to its original name, which he claims was inspired by an influential provincial Ottoman noble.
Duvar English
Amid a heated row between France and Turkey, ruling Justice and Development Party (AKP) deputy Vahit Kiler said he will apply to change the name of Istanbul's iconic Pierre Loti Hill, named for the late French writer who spent a great deal of time in the city.
Overlooking the Golden Horn with a cable car that brings visitors up to the hill that is famed for its majestic view, the Pierre Loti Hill is a favorite destination for locals and tourists alike in Istanbul.
Kiler, a deputy from the southeastern province of Bitlis, said that the original name of the hill in Istanbul's Eyüp district was inspired by a provincial notable from the Ottoman era who was influential to Selim, the sultan of the time.
"The famous mansion in Eyüp was known as the Idris-i Bitlis Mansion until 1934. Records show that the hill's name was the İdris-i Hill. However in 1934, it was given the name of the French writer Pierre Loti. As people from Bitlis, when we find out about this it makes our blood boil, we take it to heart," Kiler said.
Tensions between Ankara and Paris have reached a boiling point this month. The row with France initially flared after a French teacher who showed pupils cartoons of Prophet Mohammed published in the satirical magazine Charlie Hebdo was beheaded in France earlier this month. The caricatures are considered blasphemous by Muslims.
Furthering Turkish anger, Charlie Hebdo published a cartoon on its cover showing Erdoğan sitting in a white t-shirt and underpants, holding a canned drink and lifting the skirt of a woman wearing an Islamic hijab to reveal her naked bottom.
Erdoğan called on Turkish citizens to boycott French goods earlier this week, raising eyebrows given that First Lady Emine Erdoğan is known to have a handbag made by the French brand Hermes worth $50,000.
"Pierre Loti is known as a French writer and novelist with love for Turkey. Or at least that is what we are told. But we found it strange that the name of Idris-i Bitlis, who provided great services, was taken out and the hill was given the name of Pierre Loti," Kiler said.
The deputy said that he planned to meet with Istanbul Mayor Ekrem İmamoğlu and other city authorities to determine how the name was changed in the first place, and would then launch the necessary application process.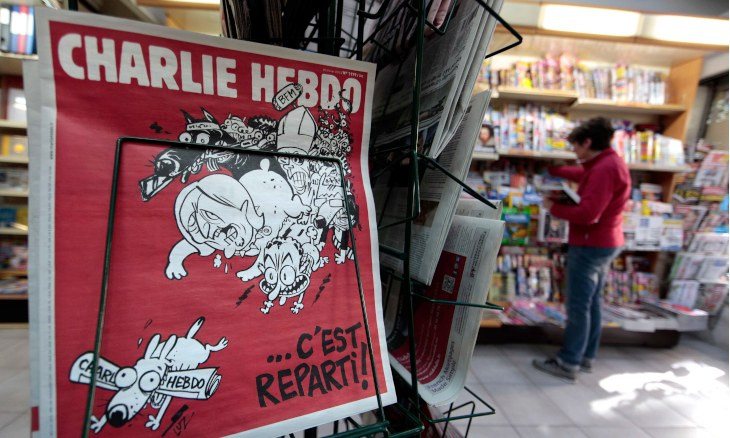 Turkey summons French charge d'affaires over Charlie Hebdo cartoon of Erdoğan