Turkey summons French charge d'affaires over Charlie Hebdo cartoon of Erdoğan
Turkish Foreign Ministry on Oct. 28 summoned the French charge d'affaires to lodge a protest over a Charlie Hebdo cartoon mocking President Recep Tayyip Erdoğan.
Duvar English
Turkey on Oct. 28 summoned the French charge d'affaires in the country's Ankara embassy over a cartoon on the cover of the satirical magazine Charlie Hebdo mocking President Recep Tayyip Erdoğan, state-run Anadolu reported, citing anonymous diplomatic sources.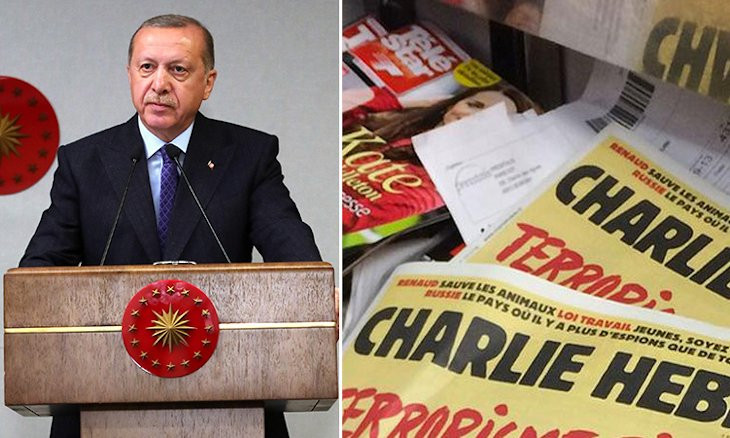 Erdoğan says he didn't see Charlie Hebdo cartoon about him, as Ankara launches probe into magazine
The charge d'affaires was told that "this despicable attack [by Charlie Hebdo] on personal rights and religious beliefs cannot be considered under the freedom of press and expression, and that French authorities are expected to take the necessary political and legal steps on these drawings that go beyond the limits of freedom of expression," Anadolu Agency said.

The cartoon showed Erdoğan sitting in a white T-shirt and underpants, holding a canned drink along with a woman wearing an Islamic hijab. Turkish officials described it as a "disgusting effort."
France and Turkey have been at loggerheads over cartoons of the Prophet Mohammad, after a teacher who had shown pupils the cartoons in a lesson on freedom of speech was beheaded in France this month. Muslims consider any depiction of the Prophet as blasphemy.
Meanwhile, French government spokesman Gabriel Attal said on Oct. 28 that France will continue its fight against Islamic extremism despite criticism from Erdoğan, and will not give in to "destabilization and intimidation attempts."
France "will never renounce its principles and values," Attal said following a cabinet meeting, adding that recent attacks from Turkish officials on Charlie Hebdo were "hateful."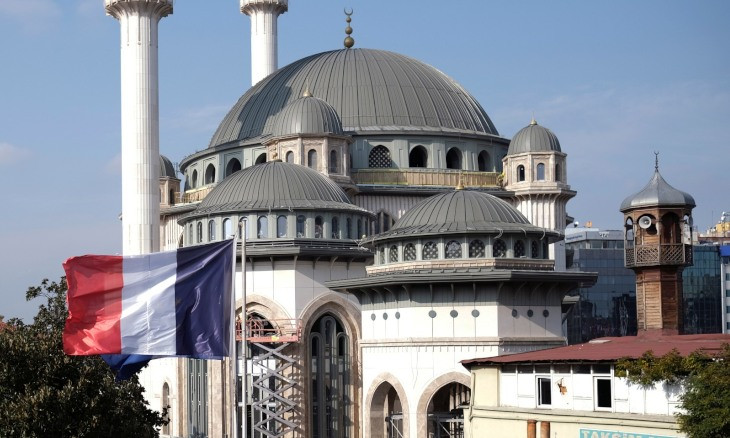 Turkey says no need to recall ambassador from France over Charlie Hebdo cartoon of Erdoğan