Syrian army's offensive in Idlib 'heightens' risk of conflict with Turkey, says Pompeo
U.S. Secretary of State Mike Pompeo told a news conference at the State Department on Feb. 25 that the Syrian government's offensive in Idlib "only heightens the risk of conflict with our NATO ally, Turkey," adding that the U.S. was working together with Turkey "on seeing what we can do together."
Duvar English
U.S. Secretary of State Mike Pompeo said the Syrian army's recent offensive in Idlib "heightens" the risk of conflict with Turkey.
"As we have said many times before, the regime will not be able to obtain military victory. The regime's offensive only heightens the risk of conflict with our NATO ally Turkey," Pompeo told reporters at a news conference in Washington D.C. on Feb. 25.
"Assad regime's brutal new aggression cynically backed by Moscow and Tehran imperils now more than 3 million displaced persons including as we have tragically seen young people," he said.
Pompeo also said the solution in Syria is a "permanent ceasefire and U.N.-led negotiations under U.N. Security Council resolution 2254." The resolution was unanimously adopted on Dec. 18, 2015 and calls for a ceasefire and political settlement in Syria.
Pompeo further said that the U.S. was working together with Turkey "on seeing what we can do together." He provided no details.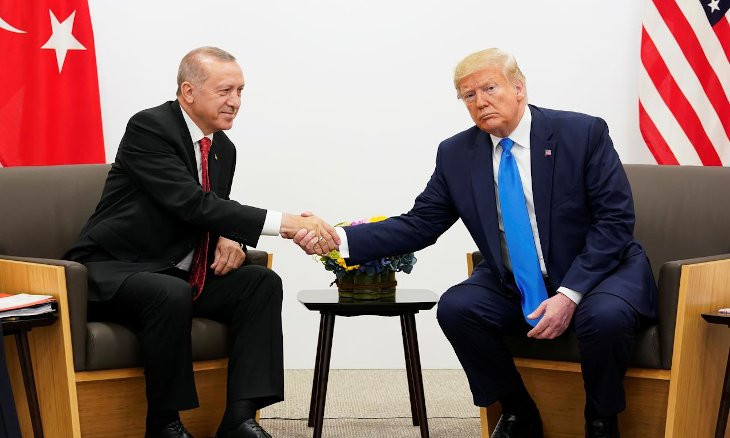 Trump praises Erdoğan for 'trying to avoid tragedy' in Idlib
Tensions shot up in Idlib after 16 Turkish soldiers were killed in three separate attacks in February.
Syrian President Bashar al-Assad's forces, supported by Russian air power, are trying to retake the last large rebel-held region in Syria after nine years of war. Nearly a million Syrians have been displaced by the latest fighting.
In September 2018, Turkey and Russia agreed to turn Idlib into a de-escalation zone in which acts of aggression are expressly prohibited.
But the Syrian government resumed their assault in Idlib last year, saying the presence of "extremists" had breached the agreement.
Turkey has called for the ceasefire to be followed and warned if the Syrian government's assaults do not stop, it would take an action.
On Feb. 21, Turkish President Recep Tayyip Erdoğan said that the conflict between the Syrian army and Turkish troops in Idlib has turned into a "war."
Erdoğan said that unless the Syrian government "stops its oppression on civilians in Idlib," Turkey will not withdraw its forces from the region.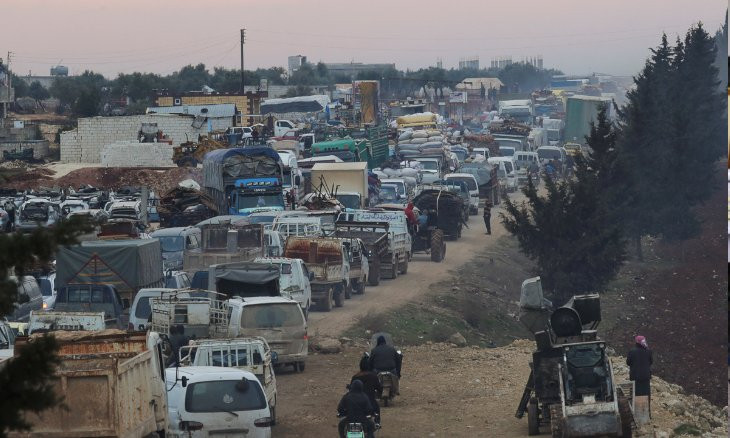 Erdoğan tells Putin full implementation of Sochi deal necessary for Idlib