No batteries to Turkey until Russian air-defense system returned, says Pentagon
Jonathan Hoffman, chief Pentagon spokesman, said on March 10 that Turkey will not receive Patriot air defense systems unless it returns the already purchased S-400 systems back to Russia, contradicting Turkish President Recep Tayyip Erdoğan's earlier remark that the U.S. would reconsider selling the Patriot batteries as long as the S-400s did not become operational.
Duvar English
The United States continues to condition the supply of the Patriot air defense systems to Turkey on returning the already purchased S-400 systems back to Russia, U.S. Defense Department spokesperson Jonathan Hoffman said in a briefing on March 10.
"Turkey is not going to receive a Patriot battery unless it returns the S-400," Hoffman told reporters, adding that U.S. Secretary of Defense Mark Esper's view on this issue is very "clear."
Hoffman's remarks contradicted Turkish President Recep Tayyip Erdoğan's earlier statement that the U.S. had "softened significantly" on the S-400 issue and reduced its demand to asking Ankara not to make the S-400s operational.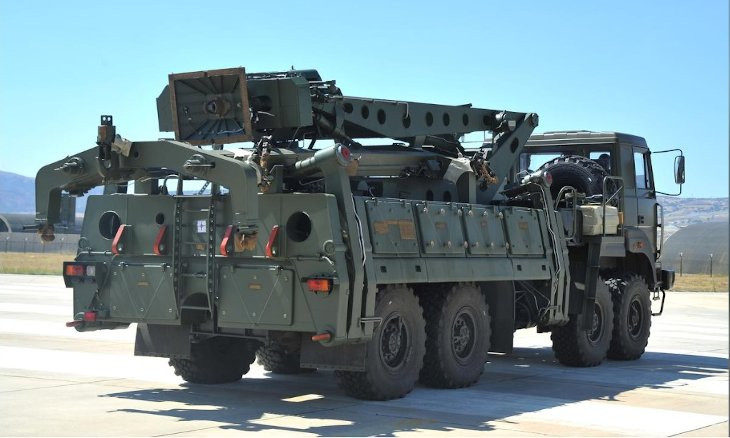 US 'asks Ankara to guarantee it will not activate S-400s to supply Patriots'
"We made this offer to the United States on the Patriot: If you are going to give us Patriots, then do it. We can also buy Patriots from you," Erdoğan told reporters on a return flight from Brussels.
"They also softened significantly on this S-400 issue. They are now at the point of 'promise us you won't make the S-400s operational,'" he said.
Turkey and the United States, NATO allies, have been at odds over Ankara's purchase last year of the Russian S-400s, which Washington says are incompatible with the alliance's defense systems and would compromise U.S. stealth fighter jets which Turkey was helping build and was scheduled to take delivery of.
Russia began delivering the S-400 to Turkey in July 2019. The United States has demanded that Turkey cancel all purchases of the S-400, saying Ankara cannot have both the S-400s and Patriots.
However, Turkey has refused to make any concessions regarding the S-400 purchase, with Turkish Defense Minister Hulusi Akar recently saying that the S-400s would become operational in April.
On March 10, U.S. special representative for Syria James Jeffrey also told reporters that Turkey had to "clarify" its position on the S-400 missile systems for the U.S-Turkey security ties to advance.
When asked whether the U.S. was considering supplying the Patriot systems to Turkey, Jeffrey said: "We are looking at what NATO can do, all options on the table."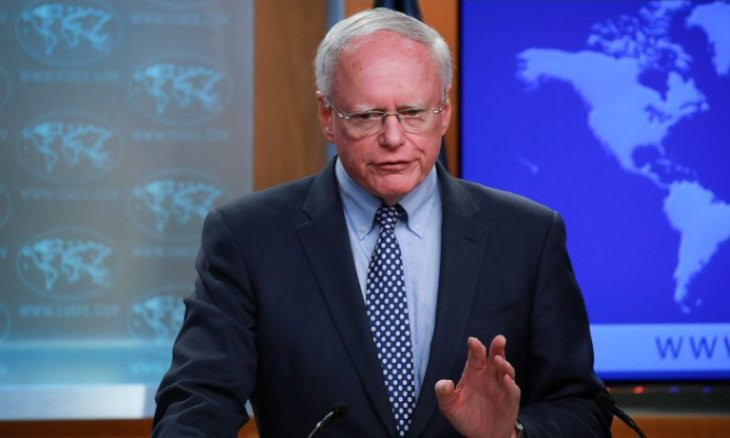 US tells Turkey to 'clarify' its position on S-400s