US tells Turkey to 'clarify' its position on S-400s
U.S. special representative for Syria James Jeffrey did not rule out supplying Turkey with Patriot missile systems for the conflict in Syria's Idlib, but said that Ankara had to "clarify" its position on the rival Russian S-400s.
Duvar English
U.S. special representative for Syria James Jeffrey told reporters on March 10 that Turkey had to "clarify" its position on the Russian S-400 missile systems for the U.S-Turkey security ties to advance.
When asked whether the U.S. was considering supplying the Patriot systems to Turkey, Jeffrey said: "We are looking at what NATO can do, all options on the table."
Jeffrey made the comments in Brussels in a conference call with reporters. The U.S. State Department said in a statement that Jeffrey went to Brussels meet with NATO allies and discuss "ways to support Turkey's security concerns" stemming from the conflict in Syria's Idlib region.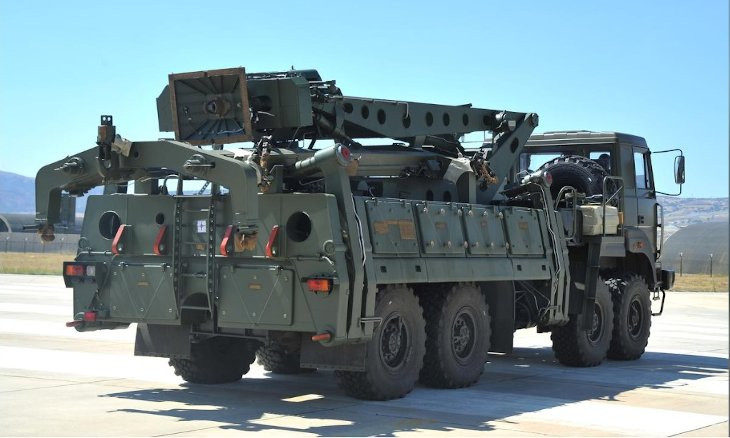 US 'asks Ankara to guarantee it will not activate S-400s to supply Patriots'
Jeffrey's comments came after Turkish President Recep Tayyip Erdoğan earlier said that the U.S. has offered to sell Turkey its Patriot missile defence system if Ankara promises not to operate the rival Russian S-400 missile system.
"They [the U.S.] also softened significantly on this S-400 issue. They are now at the point of 'promise us you won't make the S-400s operational,'" Erdoğan told reporters on a return flight from Brussels.
Previous talks between Turkey and the United States on the purchase of the Patriots have collapsed over a host of issues, from the S-400s to Ankara's dissatisfaction with Washington's terms. Turkey has said it will only agree to an offer if it includes technology transfer and joint production terms.
US 'to respond with possible sanctions' if Russia, Syrian gov't break ceasefire in Idlib
Jeffrey also on March 10 said they had considered possible responses should Russia and the Syrian government break a ceasefire in Idlib.
He suggested other NATO states could individually or as an alliance provide military support to help Turkey. But he ruled out sending ground troops.
"You can forget ground troops. Turkey has demonstrated that it and its opposition forces are more than capable of holding ground on their own," Jeffrey said. "The issue is the situation in the air and it's what we are looking at," he said.
Washington did not believe that Russia and Syrian had any interest in a permanent ceasefire in Idlib, he said.
"They are out to get a military victory in Syria and our goal is to make it difficult for them to do that," Jeffrey said.
"Our goal is…to make them think twice. If they ignore our warnings and preparations and move forward, then we will react as rapidly as possible in consultation with our NATO and European allies on what the package of sanctions and other reactions will be."
Last week, Turkey and Russia agreed on a ceasefire in Idlib in a bid to avoid a major escalation.
In Moscow, Turkish President Recep Tayyip Erdoğan and his Russian counterpart Vladimir Putin also agreed to establish a security corridor and joint patrols.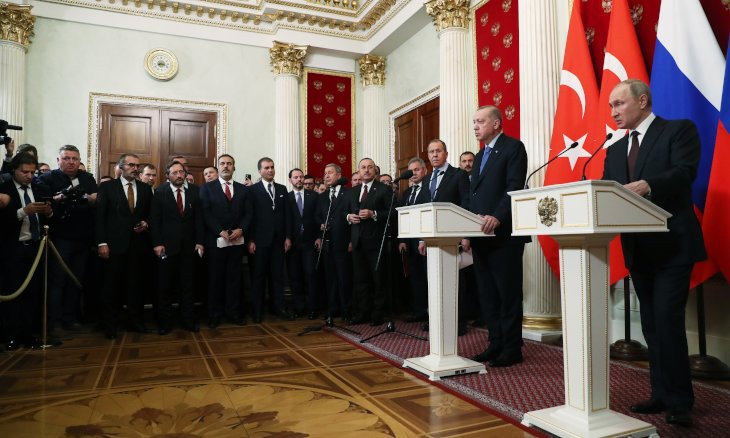 Turkey, Russia establish new ceasefire in Idlib