US senators urge Pentagon to speed Turkey's expulsion from F-35 supply chain
Four U.S. senators have penned a letter to Defense Secretary Mark Esper saying that Turkey's expulsion from the F-35 supply chain needs to be expedited, regardless of what the cost is. They said that the Defense Department's delay regarding the matter "has undermined the effectiveness of our clear message to the Turks."
Duvar English
A group of U.S. senators have penned a letter to Defense Secretary Mark Esper demanding Turkey's expulsion from the F-35 supply chain as soon as possible. They said in their letter that the delay regarding the matter "has undermined the effectiveness of our clear national message to the Turks."
Congress has understood from the outset that removing Turkey from the supply chain "would create additional expense for the Department and taxpayers," but such a financial burden is "necessary in order to preserve the integrity of the program and affirm our nation's diplomatic commitments under NATO," the senators wrote.
Removing Turkey from the F-35 supply chain was a bipartisan effort to hold Erdogan accountable and protect the U.S.' most sensitive technologies. It's time the administration stops the delays and implements the law as written by Congress. Our letter to @DeptOfDefense: pic.twitter.com/iyyiHWBdBA

— Sen. Jeanne Shaheen (@SenatorShaheen) July 7, 2020
Turkey's acquisition of the advanced S-400 Russian air defense system prompted the U.S. to remove Turkey from the F-35 program last year.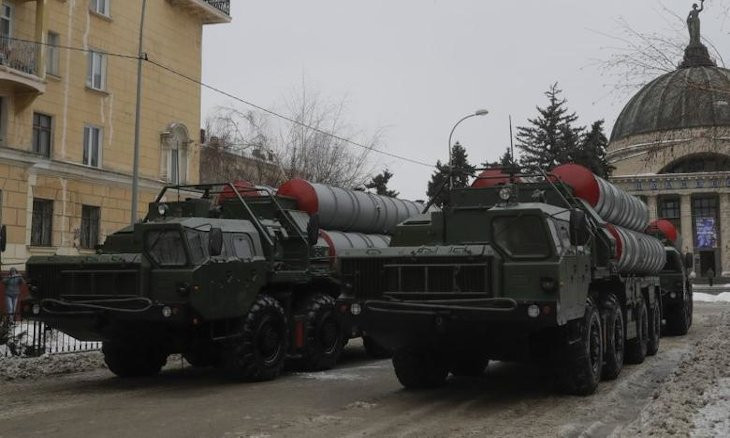 Turkey 'tested Russia's S-400 air defense systems on US-made planes last year'
But U.S. authorities said in January that they would allow prime contractor Lockheed Martin to honor existing contractual obligations with Turkish manufacturers for the components of F-35 fighter jets. That meant Turkey would continue to serve as a supplier of F-35 parts for another two years.
Senators James Lankford, Thom Tillis, Jeanne Shaheen, and Chris Van Hollen said in their July 6-dated letter that Pentagon had initially agreed to end Turkey's role as a supplier of F-35 parts "in early 2020," but Pentagon's postponement "is impeding our nation's diplomatic and geopolitical efforts to pressure Turkey to reverse course."
"Based on recent revelations, it is clear that the Pentagon is not following its own timeline or the intent of Congress in this matter," the letter read. "We encourage you to reexamine the present approach and take action to ensure an expedited removal of Turkey from the manufacturing line as required by law."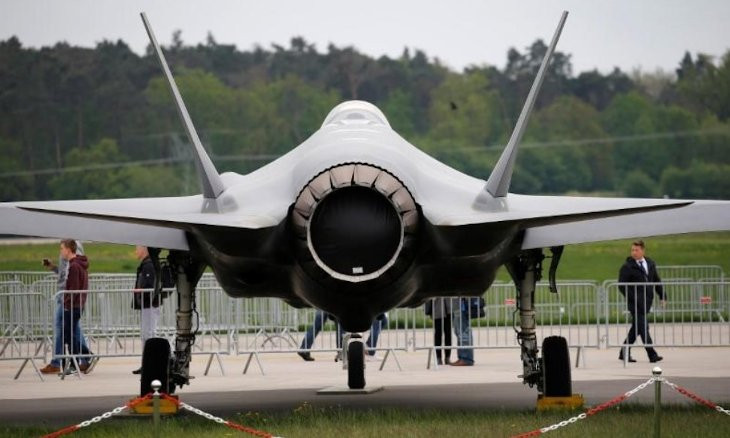 US to work with Turkey on F-35 parts until 2022, Pentagon spokeswoman says
Turkish defense industry director İsmail Demir said in May that the U.S.' expulsion decision was meaningless because Turkish companies were still producing and delivering F-35 parts to the U.S.
Turkey's state-owned Anadolu agency quoted a Pentagon spokeswoman as saying on July 1 that the United States will continue working with Turkish companies producing some parts of F-35 fighter jets until 2022.
Anadolu quoted Pentagon spokeswoman Jessica Maxwell as saying the Turkish companies would continue to produce 139 components of the jets until 2022.
"Our industry partners will carry out the continuing contracts," she said, adding the Pentagon was still looking for alternatives to Turkey.
A U.S. congressional watchdog group warned in May that Turkey's suspension from the F-35 program "will likely further complicate existing supply chain challenges."
"The program has identified new sources for 1,005 parts produced by Turkish suppliers, but the program is assessing the effect of 15 key parts not currently being produced at the needed production rate," the Government Accountability Office (GAO) said in a report on May 12.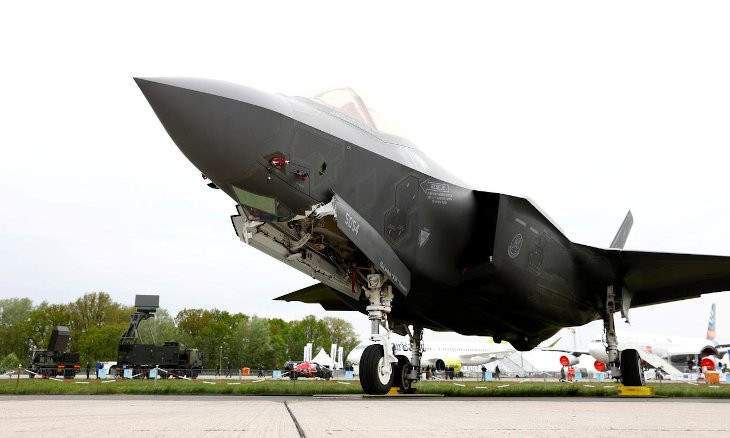 Turkey's suspension from F-35 program 'likely to compound production risks'