MEPs call for complete end to accessions talks with Turkey
The European Parliament held a debate entitled "Stability and Security in the Mediterranean and the negative role of Turkey" on July 9. Several MEPs called for a complete end to accessions talks with Turkey, saying the country should no longer receive payments from the EU budget as part of pre-accession support.
Duvar English
European Union lawmakers have pressured Josep Borrell, the EU's foreign policy chief, to be tougher against Turkey, demanding an end to accession negotiations with Ankara.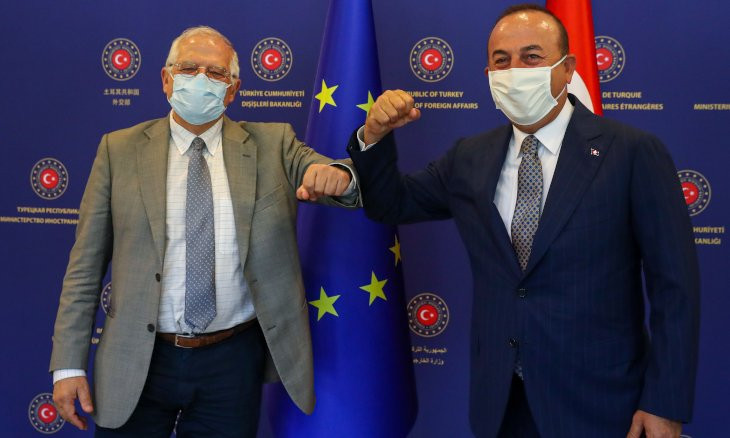 Ankara would be forced to respond if EU adopts additional measures against Turkey, FM tells Borrell
Several MEPs from all political groups in the European Parliament urged severe economic sanctions against Turkey, defining the government as "authoritarian regime," according to a report by Deutsche Welle's Turkish service.
The European Parliament on July 9 held a plenary session titled "Stability and security in Eastern Mediterranean and the role of Turkey."
Many of the MEPs who took the floor during the discussions accused Borrell of being "tolerant" towards Turkey, calling an end to financial assistance provided to the country as part of accession talks.
Borrell on the other hand said that "our interests coincide" with those of Turkey, noting: "Turkey has been showing solidarity and generosity towards than 3.5 million Syrian refugees."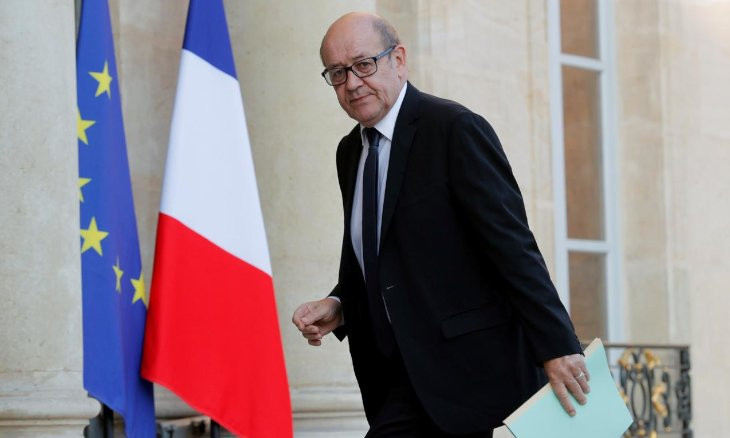 France wants discussion on future EU-Turkey ties 'with nothing ruled out'
Calling Turkey an "important partner, candidate country and a NATO ally," Borrell said that the "current negative trend" in the relations need to be reversed, which he said he told Turkish officials during his visit to Ankara on July 6.
'There is lack of trust between Turkey and the EU'
Afterwards the European Parliament's Turkey rapporteur Nacho Sanchez Amor took the floor saying that the bloc has been witnessing a "constant distancing, underpinned by a lack of trust" from Turkey.
"Namely in the accession process, with a huge backsliding in human rights; in the current customs union, while we are quarreling at the World Trade Organization; in the visa liberalization, on which Turkey still has to comply with benchmarks, or in migration where the EU is complying with commitments, but Turkey uses it for putting more pressure," he said.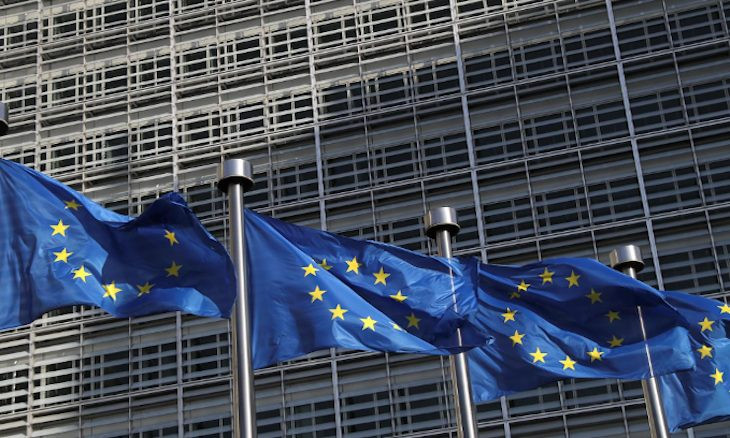 EU cuts Turkey's pre-accession funds by €85 million
He said that although Turkey's actions in the Eastern Mediterranean, Libya and northern Syria have further increased the escalation between the two sides, "keeping alive the accession process is our only leverage to support the Turkish society, which continues to aspire for a more democratic and pro-European Turkey."
Manfred Weber, head of the European People's Party (EPP), called on the EU to stop talks on the admission of Turkey, saying talks are a historical mistake and have not been bringing Turkey closer to the values of the EU.
MEP and chair of the European Parliament's subcommittee for defense, Nathalie Loiseau (from Renew), claimed that Turkey "turned its back on the European values and has been acting hostile."
MEPs call for an end to arms sale to Turkey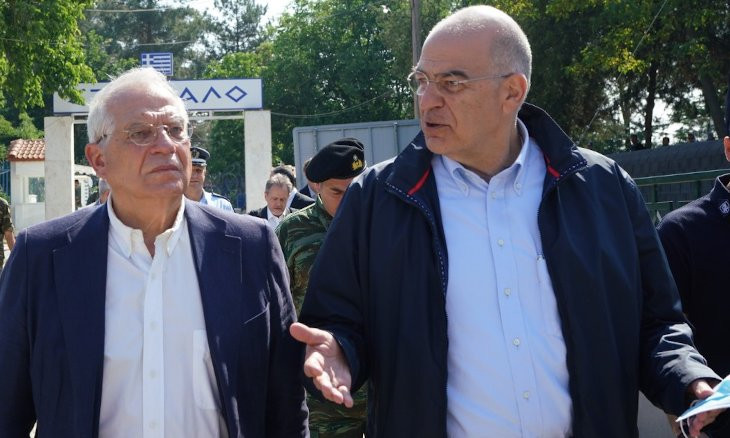 EU says engagement needed to build trust with Turkey after migration dispute
Özlem Alev Demirel, a Turkish-born politician from Germany's Left Party, called on the EU to stop its arms exports to Turkey, whereas MEP Costas Mavrides from Greek Cyprus claimed that Ankara will "use the weapons against the European values."
Thierry Mariani, a French MEP from the far-right National Union party, described Turkish President Recep Tayyip Erdoğan as the "enemy of the European civilization" and accused Borrell of being ineffective against Turkey. "Do not be remembered in history as Edouard Daladier and Neville Chamberlain," Mariani said, in remarks addressing Borrell.
Daladier and Chamberlain were prime ministers of France and the UK at the outbreak of World War II and were strongly criticized for ineffectiveness towards the Nazi regime of Germany.
Borrell took the floor at the end of the session once again and criticized the MEPs' hostile attitude against Turkey. "At one point, I almost thought Pope Pius V was calling for a holy alliance against Turkey. I have no intention of being Chamberlain or Daladier, but I am not also Juan d'Autriche [the Christian commander who led a battle against the Ottoman Empire's fleet]," he said.
He said that the tensions with Turkey needs to be deescalated and a "constructive" stance has to be adopted in the face of a "highly complex situation." "There are many problems which need to be solved and we need to find a solution to these problems. We need to solve them through negotiations with our ally."