US presidential nominee Biden calls on Erdoğan to reverse decision on Hagia Sophia
Joe Biden, the former U.S. vice president who is now the Democratic presidential nominee, has called on Turkish President Recep Tayyip Erdoğan to reverse the decision on Hagia Sophia, urging him to "instead keep this treasured place in its current status as a museum, ensuring equal access for all."
Duvar English
U.S. Democratic presidential nominee Joe Biden has called on Turkish President Recep Tayyip Erdoğan to reverse the decision on converting Istanbul's iconic Hagia Sophia into a mosque.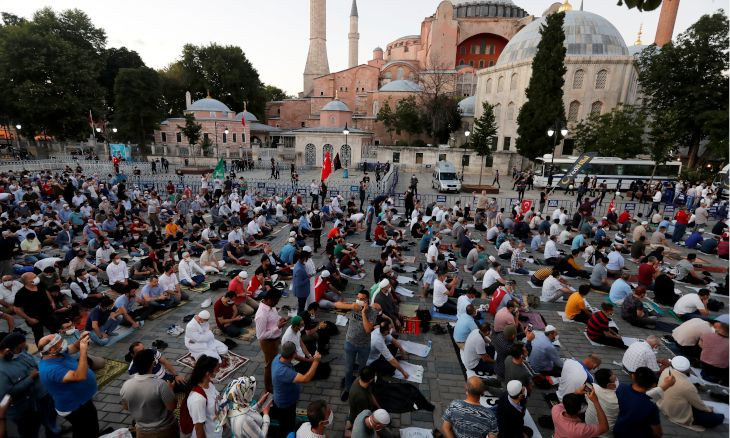 Hagia Sophia to open for worship on July 24, says Erdoğan
Biden released a statement on July 10 saying he deeply "regrets" Ankara's move regarding the matter.
"I deeply regret the Turkish government's decision to convert the Hagia Sophia into a mosque and urge Turkish President Recep Erdoğan to reverse his decision and instead keep this treasured place in its current status as a museum, ensuring equal access for all," he said in a written statement.
"The Hagia Sophia is an architectural marvel and a treasured holy site for people of many faiths. For the last 85 years, the Hagia Sophia has been a museum, allowing people from around the world to visit, admire and pray in this holy space, which since 1985 has also had the status of a UNESCO World Heritage Site."
On July 10, Turkey's Council of State — the highest administrative court in the country – paved the way for Hagia Sophia's conversion back into mosque despite international warnings against such a move.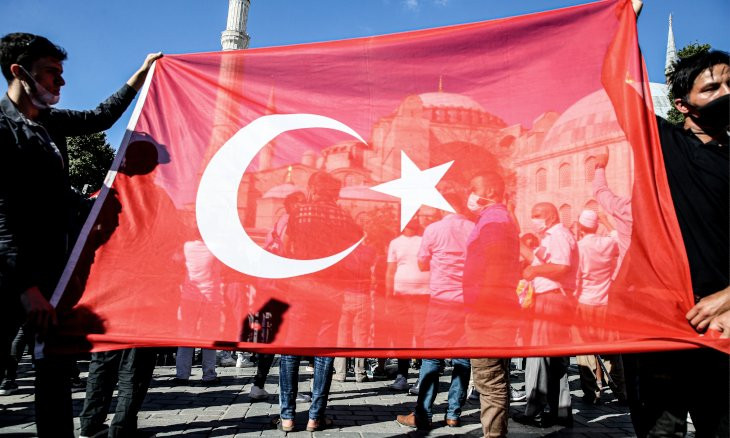 Turkish gov't faces backlash in international arena for converting Hagia Sophia into mosque
Shortly after the court's decision, Erdoğan handed over the iconic structure's control to the country's Religious Affairs Directorate (Diyanet).
In a televised address to the nation on July 10, Erdoğan said first prayers at the ancient structure will be held on July 24.
Joe Biden served as the 47th vice president of the United States from 2009 to 2017, under former U.S. President Barack Obama.
Obama visited Istanbul in 2009 and took a guided tour of the iconic Hagia Sophia with Erdoğan.