UAE sends F-16 jets to Crete to support Greece against Turkey
Four F-16s from the UAE have landed on the Greek island of Crete to take part in drills with the Hellenic Air Force, The Jerusalem Post reported. The UAE's move comes amid rising tension between Turkey and Greece over claims to hydrocarbon resources in the eastern Mediterranean.
Duvar English
The United Arab Emirates (UAE) has sent four F-16 fighter jets to the Greek island of Crete for joint training exercises with its Mediterranean ally, Greece.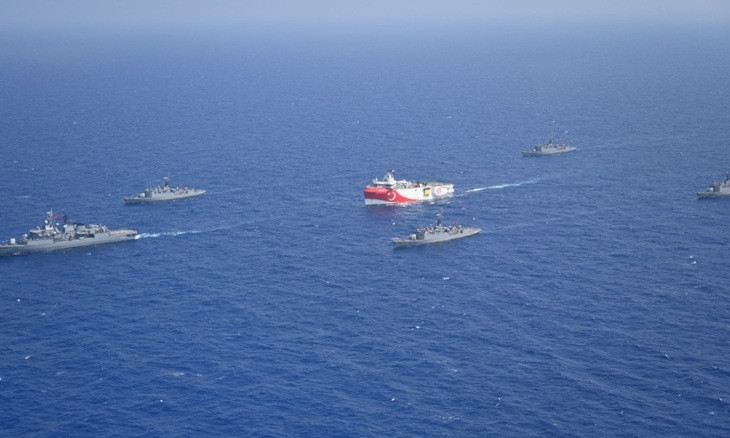 Greece wants to extend its western territorial waters, Erdoğan says Turkey won't compromise its rights at sea
"The jets will be deployed to Souda Air Base on Crete along with support staff, engineers and ground personnel and will carry out joint training with the Greek Armed Forces over the Eastern Mediterranean," The Jerusalem Post reported on Aug. 24.
According to Greek media, the drills come after the Greek and UAE's army chiefs discussed developments in the region last week, The Jerusalem Post said.
The UAE's move comes as Turkey and Greece, NATO allies, vehemently disagree over claims to hydrocarbon resources in the eastern Mediterranean.
Tensions between the two countries further escalated after Ankara sent its Oruç Reis survey vessel to disputed eastern Mediterranean waters this month, a move Athens called illegal.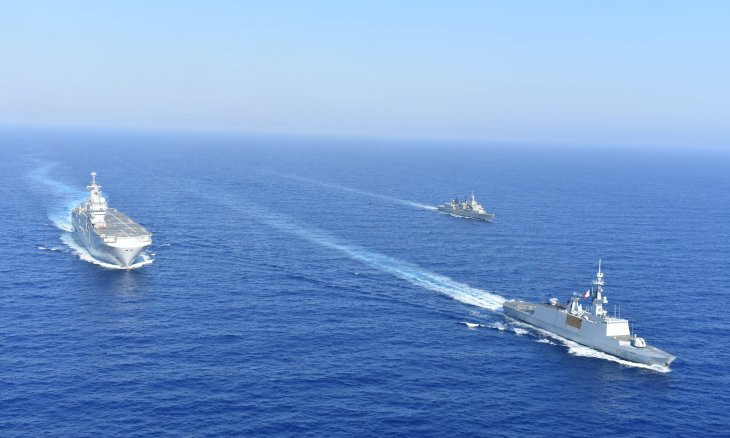 France joins military exercises in east Mediterranean
UAE allies France and Egypt also strongly oppose Ankara's policies in the region and do not refrain from showing their support Greece.
Minister for the Armed Forces of France, Florence Parly, said on Aug. 26 that France is joining military exercises with Italy, Greece and Cyprus in the eastern Mediterranean.
"The eastern Mediterranean is turning into an area of tension. Respect for international law must be the rule and not the exception," Parly said on Twitter, adding that it "should not be a playground for the ambitions of some."
UAE cancels meeting with US, Israel over F-35 sale
Meanwhile, the UAE cancelled an anticipated tripartite meeting with Israel and the U.S over a pending F-35 fighter jets sale, news site Axios reported on Aug. 24, citing sources familiar with the subject.

Abu Dhabi cancelled the meeting on Aug. 21 in protest of Israeli Prime Minister Benjamin Netanyahu's opposition to selling F-35s to the UAE, Axios said.
Emirati officials have yet to comment on the reported news.
On Aug. 18, the Israeli premier renewed his government's opposition to selling US F-35s and other advanced weapons to countries in the region "including Arab countries that make peace with the State of Israel."

Earlier this month, the UAE and Israel announced a US-brokered agreement to normalize relations, including opening embassies in each other's territory.
The UAE will be the third Arab country to sign a peace agreement with Israel following Egypt in 1979 and Jordan in 1994.