Macron asks Ankara to explain 'sending 300 jihadists to Nagorno-Karabakh'
French President Emmanuel Macron on Oct. 2 said intelligence reports had established that 300 fighters from "jihadist groups" in Syria had passed through Turkey en route to Azerbaijan. Macron said that "a red line has been crossed" and demanded an explanation from Ankara.
Duvar English
French President Emmanual Macron has asked Ankara to explain what he defined as the transportation of 300 jihadists to Nagorno-Karabakh where Azerbaijan and Armenia have been engaged in military conflict since Sept. 28.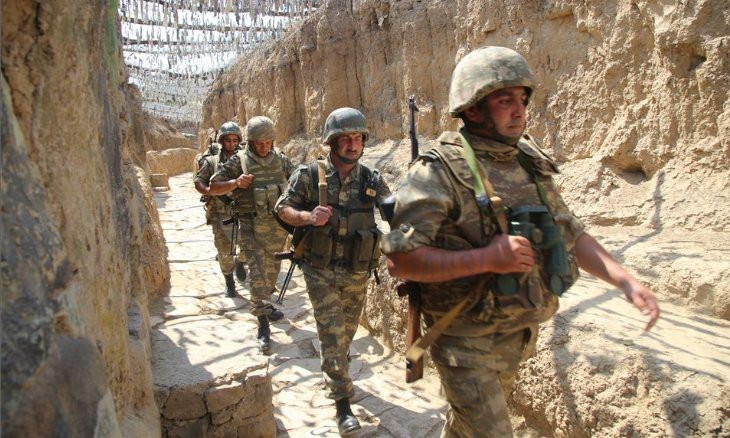 Macron: France has evidence that Syrian mercenaries travelled through Gaziantep to Nagorno-Karabakh
Speaking after a summit of European Union leaders on Oct. 2, Macron said that a red line had been crossed and urged all NATO members to "face up to" Ankara's actions.
"A red line has been crossed, which is unacceptable," Macron. "France's response is to ask Turkey for an explanation on this point."
The French president said on Oct. 1 that Paris had intelligence that "indicates that Syrian fighters from jihadist groups have (transited) through Gaziantep (southeastern Turkey) to reach the Nagorno-Karabakh theatre of operations."
However, President Recep Tayyip Erdoğan said that a ceasfire could only be ımplemented in the area if "Armenian occupiers" withdrew from Nagorno-Karabakh, comments that are likely to fuel tension with NATO allies as fears mount that the conflict could draw in regional powers Russia.