Trump tried to close case against Halkbank after Erdoğan's request, says report
A new investigation carried out by the New York Times details how U.S. President Donald Trump has moved to quash an investigation into Turkey's state-run Halbank and pressure federal prosecutors to go easy on the bank, upon Turkish President Recep Tayyip's request.
Duvar English
Turkish President Recep Tayyip Erdoğan has pressured his U.S. counterpart Donald Trump in a series of conversations for the United States to quash an investigation into Turkey's state-run Halkbank, which has been accused of funneling billions of dollars to Iran, said a report released by the New York Times (NYT) on Oct. 29.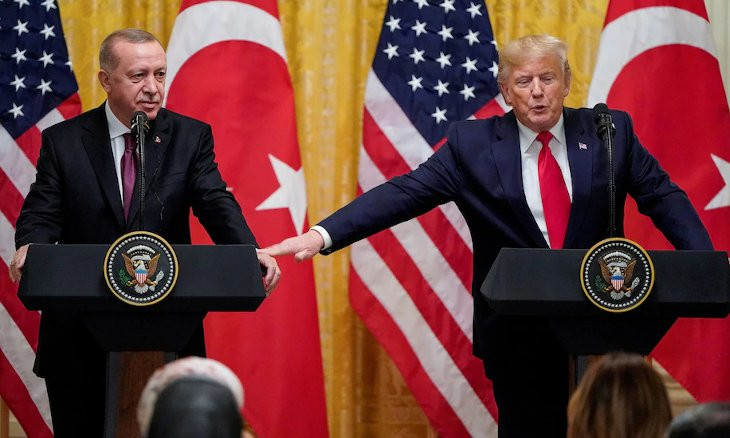 Bolton claims Trump agreed to intervene in Halkbank probe upon Erdoğan's request
Trump conveyed Erdoğan's message to attorneys general loyal to him, Matthew Whitaker and William Barr, who pressed federal prosecutors to go easy on Halkbank, said the New York Times, basing its report on several first-hand witnesses. U.S. Attorney for the Southern District of New York (SDNY) Geoffrey Berman reportedly resisted Barr's pressure.
"In mid-June 2019, when Mr. Berman met with Mr. Barr in Washington, the attorney general pushed Mr. Berman to agree to allow the Justice Department to drop charges against the defendants and terminate investigations of other suspected conspirators, according to a former department lawyer familiar with the session," the report said.
Prosecutor removed from case for resisting pressure
When Barr subsequently fired Berman, Justice Department officials cited his stubbornness on the Turkey case "as a key reason for his removal," said the report.
Trump also made a similar request from former Acting Attorney General Whitaker to resolve the Halbank issue. Two lawyers involved in the investigation told the New York Times that Whitaker turned down Berman's request to file charges against Halkbank at the beginning of 2019.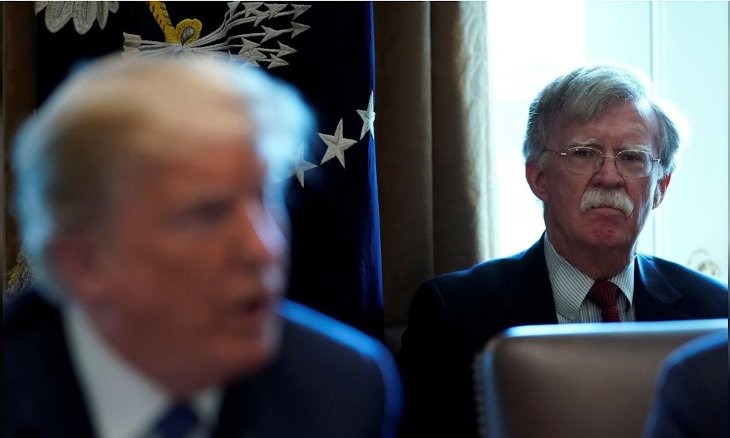 Bolton accuses Trump of letting personal or business interests dictate relations with Turkey
It was only after an intense foreign policy clash between Trump and Erdoğan over Syria last fall that the United States would proceed to lodge charges against the bank, though not against any additional individuals, the NYT said." Yet the administration's bitterness over Mr. Berman's unwillingness to go along with Mr. Barr's proposal would linger, and ultimately contribute to Mr. Berman's dismissal," it said.
Trump has a conflict of interest due to his business ties in Turkey
The New York Times said that even White House officials became worried about Trump's handling of the Halkbank case as he has a conflict of interests due to his business ties in and with Turkey, most visible example being the Trump Towers Istanbul, which licenses the Trump name.
"At the White House, Mr. Trump's handling of the matter became troubling even to some senior officials at the time. The president was discussing an active criminal case with the authoritarian leader of a nation in which Mr. Trump does business; he reported receiving at least $2.6 million in net income from operations in Turkey from 2015 through 2018, according to tax records obtained by The New York Times," said the report.
The newspaper cited former White House officials as saying they came to fear that Trump "was open to swaying the criminal justice system to advance a transactional and ill-defined agenda of his own."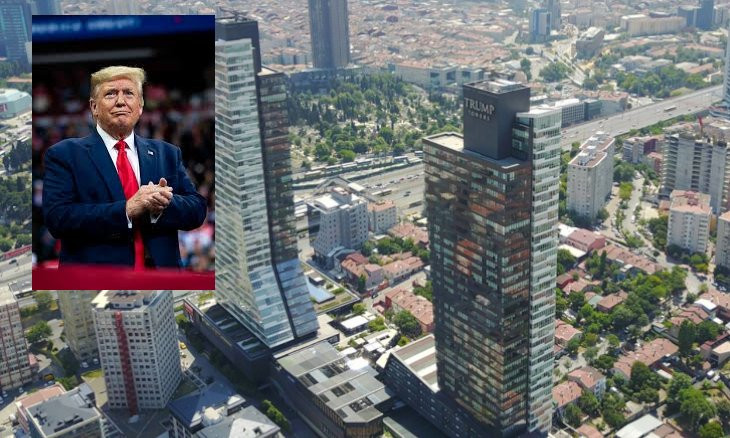 Trump earned $1 million from Trump Towers Istanbul in two years, report reveals
The Trump Organization describes the buildings in Istanbul on its website as "a landmark in the historic city of Istanbul" and it is the organization's first and only office and residential tower in Europe, with offices, apartments and upscale shops. Erdoğan had attended the opening ceremony of the office and residential towers back in 2012.
'Well, it looks convincing to me'
The report includes various conversations between Trump and Erdoğan, some of which have been documented by John Bolton, Trump's former national security adviser. Bolton recalls a time when Erdoğan handed Trump a copy of a memo written by Halkbank's lawyers explaining why Turkey believed the Justice Department had misconstrued U.S. sanctions law.
"Well, it looks convincing to me," Trump said, after flipping through the memo quickly, according to Bolton, who also recounted the meeting in his recent book.
"By Mr. Bolton's account, Mr. Trump also told Mr. Erdogan that he wanted to replace the prosecutors in Mr. Berman's office in Manhattan, whom Mr. Trump considered to be holdovers from the Obama era," the report said.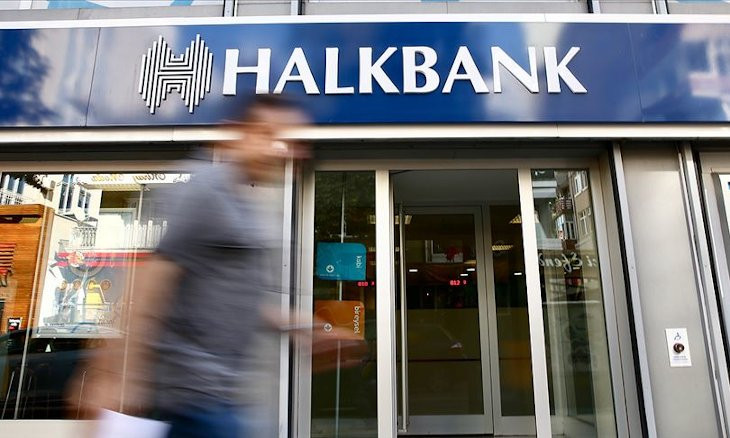 Turkey's Halkbank cannot dismiss US indictment over Iran sanctions violations, judge rules
"Two weeks later, in mid-December 2018, Mr. Trump and Mr. Erdogan spoke by phone. The president began by assuring Mr. Erdogan that the government and Halkbank were close to a resolution, and Mr. Erdogan expressed his appreciation, according to Mr. Bolton."
'Obstruction of justice'
In the interview with the NYT, Bolton said he did not know the details of Barr's intervention in the Halkbank negotiations. But he said he was disturbed by the tenor of the interaction between Trump and Erdoğan related to Halkbank.
"It was so idiosyncratic, so personal to Trump in the pursuit of personal relationships, that it was very dangerous," the NYT cited Bolton as saying. "And it does look like obstruction of justice."
Erdoğan asks Joe Biden to remove prosecutor overseeing Zarrab case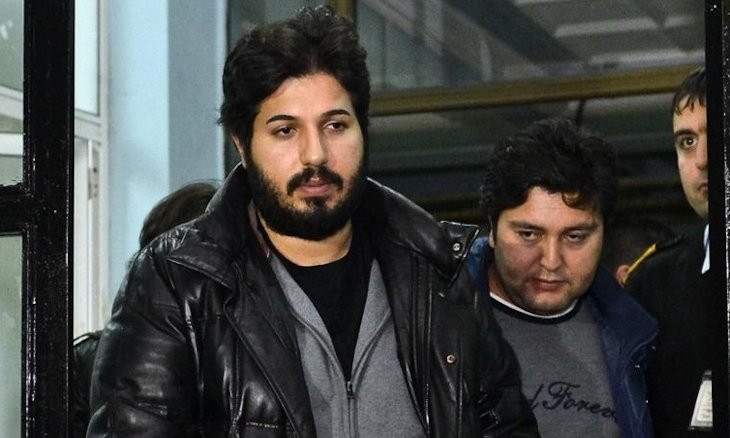 Reza Zarrab's global money laundering scheme revealed in leaked US files
Turkey's lobbying campaign reportedly started before Trump took office. During a one-day visit to Turkey in August 2016 by former U.S. Vice President Joe Biden, who is currently a candidate in the presidential election, Erdoğan asked Biden to remove Preet Bharara, then the U.S. attorney for the Southern District of New York, according to a summary of the conversation provided to the NYT by a Biden aide.
That office was in the early stages of an investigation into Halkbank and had already indicted a Turkish-Iranian gold trader, Reza Zarrab, for helping to orchestrate the sanctions-evasion scheme.
Erdoğan also wanted the Barack Obama administration to remove the judge overseeing Zarrab's case in Manhattan, the Biden aide said. And he wanted Zarrab released and allowed to return to Turkey.
According to the Biden aide's account, Erdoğan said that if the United States really meant what it said about repairing relations, "the case needed to go away."
Speaking to reporters before he left Turkey, Biden made clear that there were limits to what the United States could or should do to address Erdoğan's requests.