Dog poop politicized in Turkey: Man tries to frame popular stray dog by placing feces on tramway
A Turkish man has strikingly tried to frame a beloved stray dog by placing poop on a tramway. The issue has turned into a political row between the supporters of the government and the opposition, since pro-AKP figures falsely circulated the news of the dog pooping on public transportation to slam the CHP-led Istanbul Municipality.
Neşe İdil / Duvar English
A Turkish man has tried to frame a popular stray dog by placing poop on a tramway.
According to footage shared by Istanbul Municipality spokesperson Murat Ongun on Nov. 20, Boji the dog was framed by a man who placed the poop on public transportation on Nov. 19 after carrying it in his pocket. The man's identity currently remains unknown.
The municipality also revealed that Boji was in a shelter on Nov. 19, the day of the incident.
Trollerin şimdiki hedefi Boji... Gün boyu barınakta olan Boji'nin toplu ulaşım aracını kirlettiği yalanı dolaşıma sokuldu.

Boji bugün ne yaptı? 👇🏻 pic.twitter.com/TzQpwpJ82G

— İBB Haber (@ibbhaberleri) November 19, 2021
The footage was shared by the spokesperson in response to claims that Boji pooped on a tramway, which were circulated by social media accounts that were overwhelmingly seen to be supporting the ruling Justice and Development Party (AKP).
"The Istanbul Municipality's dog BOJİ pooped on a tramway," said Sağdan Haber, a pro-AKP Twitter account that often shares posts against the municipality due to it being run by the main opposition Republican People's Party (CHP).
The incident is the latest in the row between the CHP-led Istanbul Municipality and the AKP. Framing a dog, however, is a new low.
President Recep Tayyip Erdoğan's AKP suffered a major defeat in the local elections in 2019 when it lost Turkey's largest city to the CHP. Since then, the AKP has been in a constant effort to defame Mayor Ekrem İmamoğlu.
In one instance, a probe was launched into İmamoğlu for holding his hands behind his back during a visit to a shrine, with prosecutors accusing the mayor of acting disrespectful.
In another, he was probed for opposing Kanal Istanbul, an artificial canal project that Erdoğan deems his "crazy project." İmamoğlu has been staunchly against the canal because of its expected disastrous environmental consequences.
He has also been revealing the AKP-era irregularities in the municipality, emphasizing how corruption became a widespread practice in Istanbul.
Boji's name became a trending topic on Twitter on Nov. 20, with users asking what the AKP will try next if they went as far as to frame a dog. They also asked whether the polls are so depressing for them that they tried using dog poop against the opposition.
Several users pointed to what the pro-AKP figures may do to slander the opposition in the future if they even resort to framing a dog.
Boji previously made international news after it was revealed that he travels around Istanbul using public transportation. Istanbul Municipality officials have been recording his trips with a microchip and note that he often uses the subway and the ferry alongside other vehicles just to travel around in the city.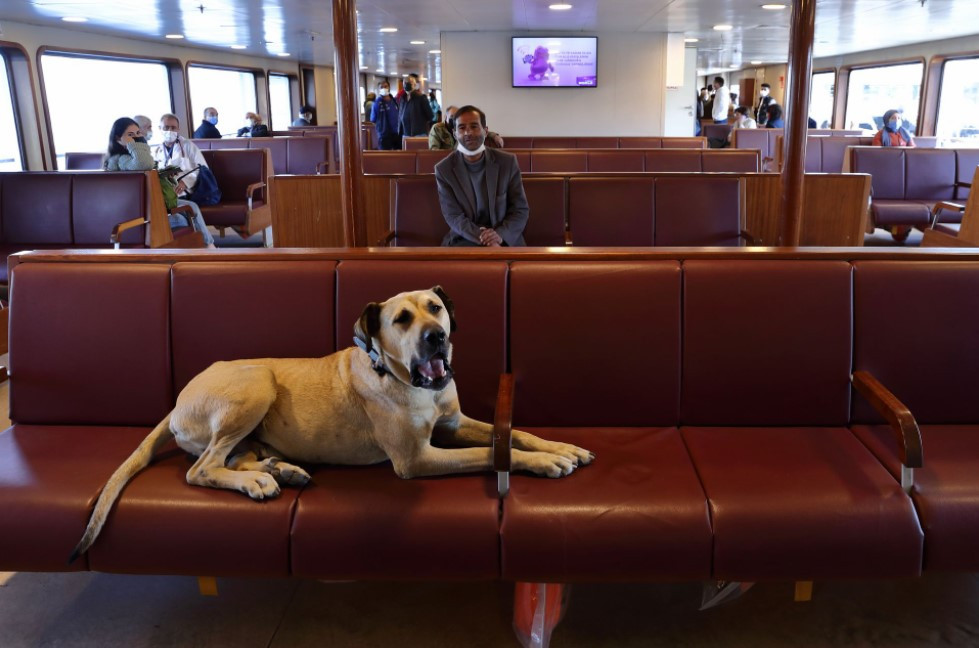 Following the framing attempt, social media users called on the Istanbul Municipality to protect Boji from those who may want to hurt him.