Turkish presidential aide files lawsuit against CHP's Istanbul chair over illegal construction spat
President Recep Tayyip Erdoğan's aide Fahrettin Altun has filed a criminal complaint against CHP's Istanbul provincial chair Canan Kaftancıoğlu after she threw her support behind CHP Üsküdar district head Suat Özçağdaş who is accused of taking photographs of a property rented by Altun. The property in question is at the center of a public controversy after a report revealed that an illegal construction was undertaken on it.
Duvar English
Turkey's Presidential Communications Director Fahrettin Altun has filed a lawsuit against Canan Kaftancıoğlu, Istanbul provincial chair of the main opposition Republican People's Party (CHP), over her support for a fellow CHP official under investigation for allegedly photographing Altun's property in Istanbul's Üsküdar district.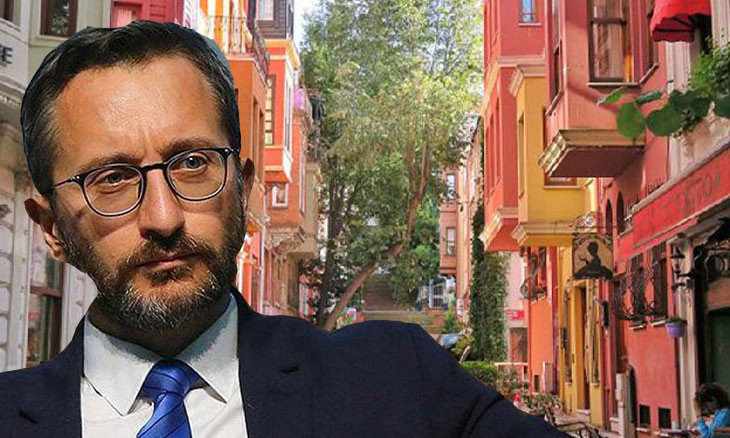 Istanbul Municipality demolishes presidential aide's illegal construction
The property rented by Altun in the Kuzguncuk neighborhood has been recently at the center of attention after daily Cumhuriyet reported on April 14 that the CHP-run Istanbul municipality demolished a pergola and fireplace that were illegally constructed on this land.
After the release of the report, an investigation was launched into CHP Üsküdar district head Suat Özçağdaş over allegations that he took photographs of Altun's house adjacent to the demolished illegal construction. Prosecutors accuse him of violating the "privacy of personal life."
Özçağdaş refuted the allegations, saying in a tweet on April 22: "It is a LIE that I have photographed the house, have been warned [by the police], have escaped and then got caught. It is TRUE that I have looked at the place which is visible for everyone passing through that street. It is TRUE that I have checked out if illegal construction was undertaken or not, and that I will again go and look. It is TRUE that I will not let any urban crimes in none of Üsküdar's spots."
Evin fotoğrafını çektiğim, uyarıldığım, kaçtığım, yakalandığım YALAN. O sokaktan geçen herkesin gördüğü yere baktığım DOĞRU. Kaçak inşaat yapılıp yapılmadığını kontrol ettiğim ve yeniden gidip bakacağım DOĞRU. Üsküdar'ın hiçbir noktasında kent suçlarına izin vermeyeceğim DOĞRU.

— Suat Özçağdaş (@Suat_Ozcagdas) April 21, 2020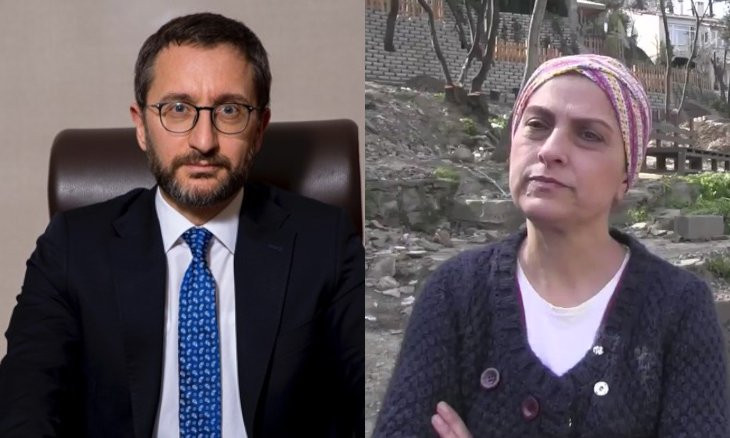 Neighbors come to Turkish presidential aide's defense over 'illegal' construction
Kaftancıoğlu threw her support behind Özçağdaş in a tweet.
"No one can touch CHP's district head for protecting the public's property and taking care of the people's rights. The authority of the state is there to protect the people's rights, and you will learn this whether you like or not! You will also learn that city bandits are those who do not recognize the law and undertake illegal construction!" Kaftancıoğlu wrote on April 22.
CHP ilçe başkanına kamunun malını koruduğu, halkın hakkını hukukunu gözettiği için kimse dokunamaz. Devletin nüfuzu halkın hakkını korumak için var ve bunu isteseniz de istemeseniz de öğreneceksiniz!
Şehir eşkiyası hukuk tanımayıp kaçak iş yapanlara denir bunu da öğreneceksiniz!

— Canan Kaftancıoğlu (@Canan_Kaftanci) April 21, 2020
Altun's lawyer Sezgin Tunç filed a criminal complaint against Kaftancıoğlu on charges of "praising crime and criminal and encouraging crime." Upon the fresh complaint, Istanbul prosecutors launched an investigation into Kafatancıoğlu as well.
The fresh investigations into CHP officials come in the wake of an already-launched probe into Cumhuriyet. The Istanbul Chief Public Prosecutor's Office is accusing the newspaper of making Altun "a target of terrorist organizations," alleging that its news piece shared pictures of Altun's residence and his full address.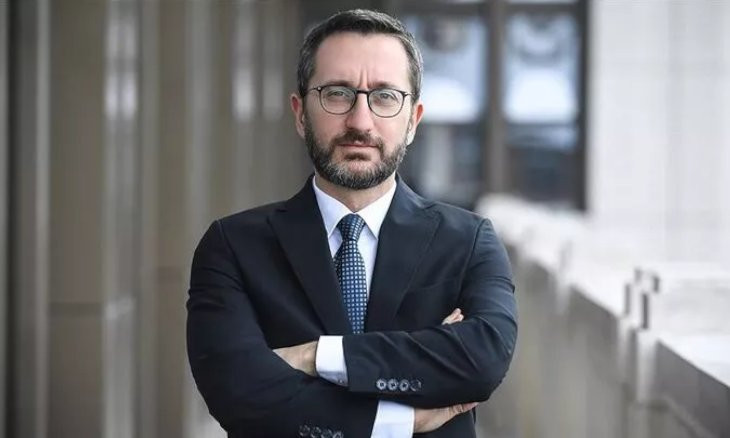 Court bans access to report on Turkish presidential aide's illegal construction
Access to Cumhuriyet's report has been already blocked by an Istanbul court order.
Kaftancıoğlu been credited as the person behind the CHP's municipal election victory in Istanbul. The CHP's victory ended the 25 year-rule of the Justice and Development Party (AKP) and its predecessor Welfare ("Refah") Party in Istanbul.
In September of 2019, Kaftancıoğlu was sentenced to nine years and eight months in prison for old tweets that allegedly spread terrorist propaganda. The CHP has said the conviction is politically motivated and is a "revenge" for the AKP's loss in Istanbul as the trial began shortly after Istanbul Mayor Ekrem İmamoğlu's re-run win.
Kaftancıoğlu appealed the conviction and has not been imprisoned during this appeal process.