Migrant boat sinks in Turkey's Lake Van, five bodies recovered
Turkish rescue teams on June 30 recovered five bodies after a boat believed to be carrying migrants capsized in eastern Turkey's Lake Van. Habertürk said that over 50 people could have been on the boat when it went missing on June 27.
Duvar English
Turkishofficials searching for a boat, reported to have capsized in Turkey'sLake Van on June 27, have recovered five bodies.
Thelocal governor's office said that the deceased were believed to be"foreign nationals," while several media outlets said the boatwas carrying migrants.
The Van governor's office said the search mission – involving helicopters and boats – for other missing people was continuing.
Habertürk said over 50 people could have been on the boat when it capsized. "One of the smugglers [of migrants] is currently under detention. According to his testimony, more than 50 people were aboard the boat. Also he is saying that there were women and children [on the boat.] The people are said to be from Pakistan, Afghanistan and Iran," said Habercolumnist Çetin Çetiner.
InDecember, seven migrants were killed after their boat sank in LakeVan. Turkish authorities back then said they rescued 64 others. Theboat was reportedly carrying irregular immigrants from Pakistan,Bangladesh and Afghanistan.
Van Lake is located not far from the Turkish border with Iran, which many migrants from central and even south-east Asia tend to cross illegally.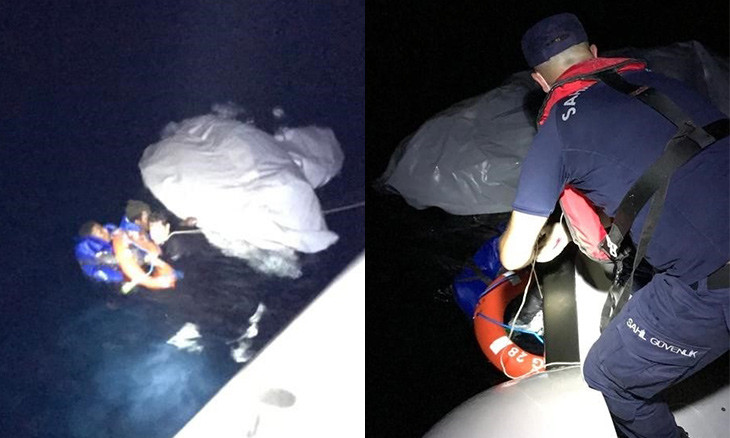 Four migrants missing after boat sinks off Turkey's Aegean coast, 35 rescued