Gross neglect revealed in northwestern Turkey fireworks factory blast that killed seven
An expert's report about a July fireworks factory blast that killed seven people noted gross neglect as one of the causes of the explosion. The report noted that three times the legal amount of explosives were stored on site.
Duvar English
An experts inspection of a northwest Turkey fireworks factory where a blast killed seven people in July has revealed that gross neglect played part in the fatalities.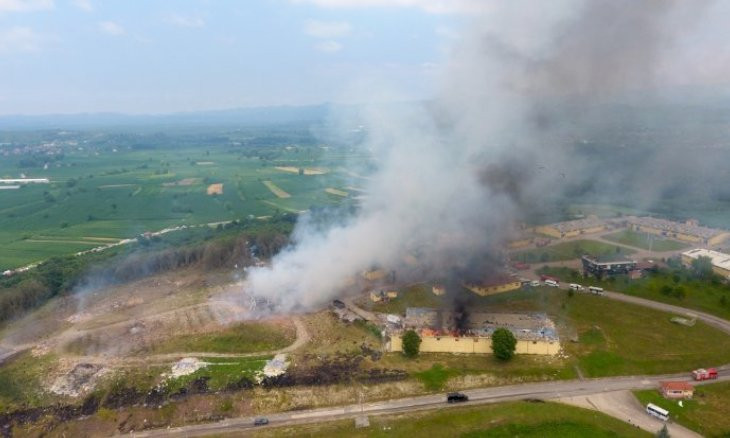 One of the owners of fireworks factory arrested following deadly explosion
The report said that records from July 2, the day before the blast, shows an overstocking of the warehouses, as well as illegal production capacities.
A large explosion rocked a fireworks factory in the Hendek district of the northwestern province of Sakarya on July 3, leading to the death of seven people and injuring 127 others.
Some six tons of explosives were reportedly stocked in an area that was designated for a little over two tons of explosives.
"No precautions were taken against a potential blast or fire in the warehouses, which all became impossible to use in the fire that followed the explosion," the expert's report noted.
The report also said that some of the production areas and warehouses didn't have proper licensing.
While fire hazards were also observed in parts of the factory that are still standing, the experts noted illegal electrical infrastructure.
The report decisively concluded that sufficient work safety measures hadn't been installed in the factory.