Urfa bar head to be probed for protesting controversial multiple bar law
An investigation was launched into the chairman and 26 members of southeast Turkey's Urfa Bar Association over a peaceful protest they held against Turkey's new multiple bar association regulation. While the prosecutor's office claimed the demonstration violated the code of civil gatherings, the chairman said they didn't have any illegal slogans or signs present.
Duvar English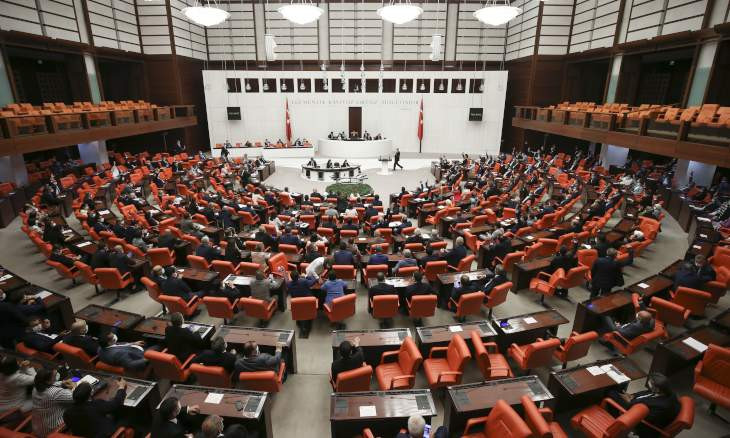 Turkish parliament passes controversial law on bar associations
The prosecutor's office in the southeastern province of Urfa launched an investigation into the bar association's chairman and 26 members for protesting a controversial law on multiple bars.
The prosecutor claimed that the bar association members violated the code of mass gatherings and demonstrations in a protest against a law that allows decentralization of bar associations.
"We read a press statement and held a short sit-in protest. There wasn't one illegal slogan, sign or banner at the gathering," Chairman Abdullah Öncel said.
Turkey's parliament passed a law on July 11 on changing the structure of bar associations, a move that lawyers argue will further undermine judicial independence in a country where they say the judiciary is already in disarray.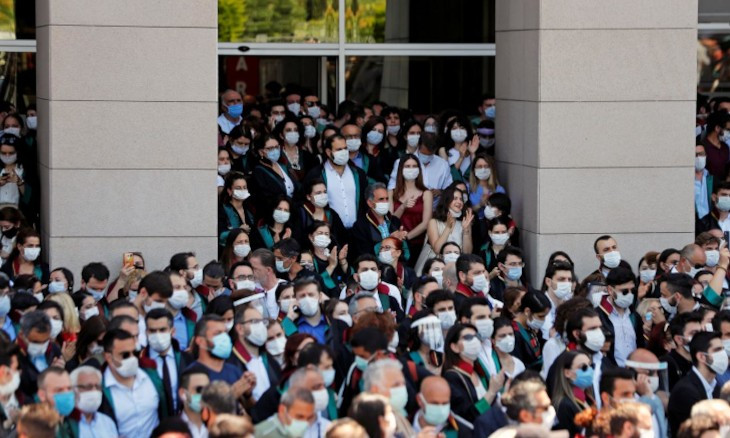 Turkey's election board rejects appeal against decision to postpone bar associations' elections
Thousands of lawyers have protested in Istanbul, Ankara and other cities against the plan, saying it aims to silence some of the few institutions still speaking out against the government's record on rule of law and human rights.
Öncel said that the investigation was part of an intimidation campaign the government is conducting against members of the judiciary which have been against the new bar regulations.
"I would be proud to stand trial with my friends over this matter. We will continue defending the defense, we will not obey," he said.