48,000 buildings to be completely destroyed in potential 7.5-magnitude quake in Istanbul, says report
A study undertaken by Istanbul Metropolitan Municipality estimates that in the event of an Istanbul earthquake that measures a magnitude of 7.5, some 48,000 buildings in the city will be completely destroyed or experience a severe damage, while medium damage will be recorded in another 194,000 buildings.
Duvar English
The Istanbul Planning Agency (İBA), run under the Istanbul Metropolitan Municipality (İBB), has released a report saying that 48,000 buildings in Istanbul will collapse or be severely damaged if an earthquake with a magnitude of 7.5 hits the megacity.
Some 194,000 buildings will experience medium damage in such an earthquake and 30 percent of the roads will be blocked, said the report released on Nov. 4. The total damage caused by such a massive earthquake will reach 120 billion Turkish Liras ($14.27 billion), according to the report.
Depreme hazırlıksız yakalandığı takdirde 7.5 büyüklüğündeki bir depremde​ İstanbul​'da;

● 48 bin bina yıkılacak veya ağır hasar görecek,
● 194 bin bina orta ve üstü hasar alacak,
● Yolların %30'u kapanacak,
● 120 milyar TL ekonomik kayıp yaşanacak. pic.twitter.com/s9tPg3Pn4i

— İstanbul Planlama Ajansı (@ipaistanbul) November 4, 2020
Istanbul has more than enough empty apartment flats which can be allocated for the use of residents who currently reside in the city's 48,000 most risky buildings, said the report. "Instead of constructing new buildings, these [empty] dwellings can be used to prepare against the earthquake. However, political and economical preferences as well as the legislation pose an obstacle to this," the report read.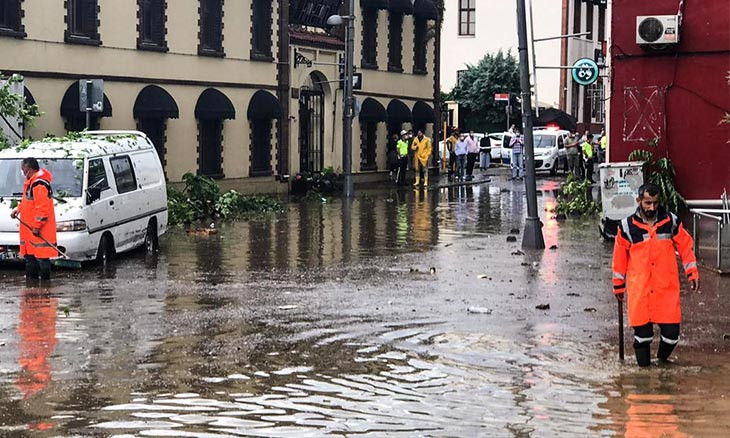 Istanbul faces mass destruction in potential tsunami, municipality warns
On Aug. 17, 1999, a 7.6-magnitude quake hit the Marmara region that killed more than 17,000 people. Experts have been since warning against another powerful earthquake that is expected to hit Istanbul in the next few decades and calling on authorities to take precautions.
The agency's report said that some 42 percent of Istanbulites see the damage that such a massive earthquake will leave on the city as simply "fate." "But, although earthquakes are natural disasters, the loss of lives and destructions do not stem from natural causes, but from human-made, preventable problems," the report said.
The agency said that citizens should be given trainings on how to protect themselves during the earthquake, adding that earthquake drills should be provided on a regular basis to minimize the loss of lives.
"We should not forget that even though we cannot prevent the earthquakes, it is possible to minimize the losses that can happen during the earthquake," it said.
The report came following a 6.6-magnitude earthquake that struck the Aegean city of İzmir on Oct. 30. The quake, the deadliest to hit Turkey in nearly a decade, killed 114 in İzmir and injured another 1,035.
Turkey is crossed by fault lines and is prone to earthquakes. More than 500 people were killed in a 2011 quake in the eastern city of Van, while another in January this year killed 41 people in the eastern province of Elazığ.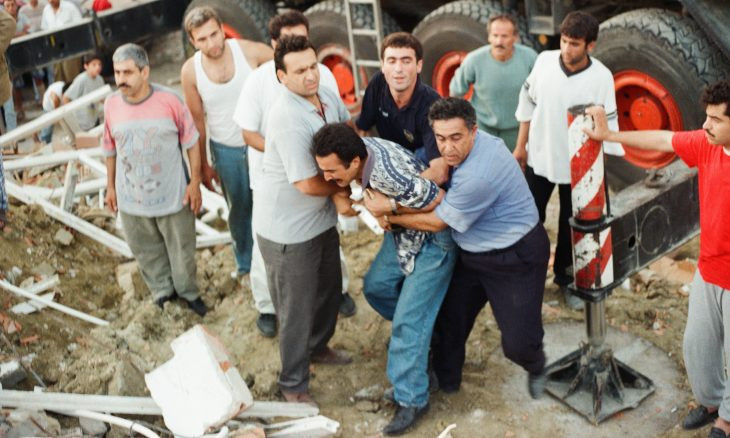 Turkey remembers victims of 1999 earthquake, as experts raise alarm on no progress in taking measures