State-funded Black Sea farm worth 16 mln liras remains non-operational
A stevia farm in the northern province of Rize remains non-operational even though 16 million Turkish Liras were spent for it. Processing the sugar-yielding plant stevia has been delayed because "producers can't find enough flat fields to grow," Agriculture and Forestry Minister Bekir Pakdemirli said.
Duvar English
A facility built by state-owned tea producer ÇAYKUR to start farming sugar-yielding stevia in the Black Sea province of Rize has been remaining non-operational.
Member of Turkey's Public Business Enterprises' (KİT) ÇAYKUR sub-commission and main opposition Republican People's Party (CHP) deputy Ömer Fethi Gürer presented a set of parliamentary questions to Agriculture and Forestry Minister Bekir Pakdemirli to ask why the 16-million-lira facility remained non-functional.
Minister Pakdemirli said that the facility was non-functional because Rize didn't have enough flat planes to grow stevia, which interrupted their supply of the plant that they would have processed.
"The flat fields were all allocated to tea production so there aren't enough planes where you can do other farming," Pakdemirli said.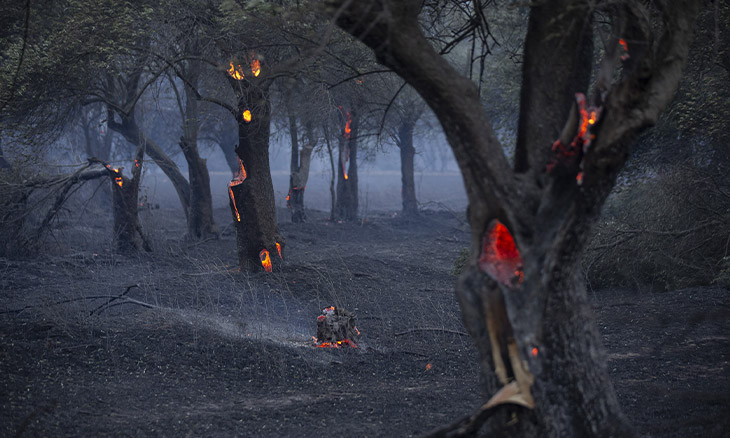 Fire scorches through hundreds of hectares in northwest Turkey
The minister also said that 95 percent of the processing facility had been completed, but that some pieces required for production hadn't been delivered by the supplier, for which the state maintains an outstanding balance with the company.
The minister said that the initial goal was to extract sugar and sugar products from the plant, which he said wasn't possible also because there were no leaves yet.
Pakdemirli also said that the processing the plant has been impossible because the producer hasn't been growing the plant.
Stevia growers have reported that they either didn't receive the saplings, or that the ones they received didn't grow properly.