Turkish Airlines loses 4.25b liras in first half of 2020
Turkish Airlines lost some 4.25 billion Turkish Liras in the first half of 2020 as operations got restricted to cargo planes due to COVID-19 outbreak. The company's shipping costs also rose by 90 percent from last year.
Duvar English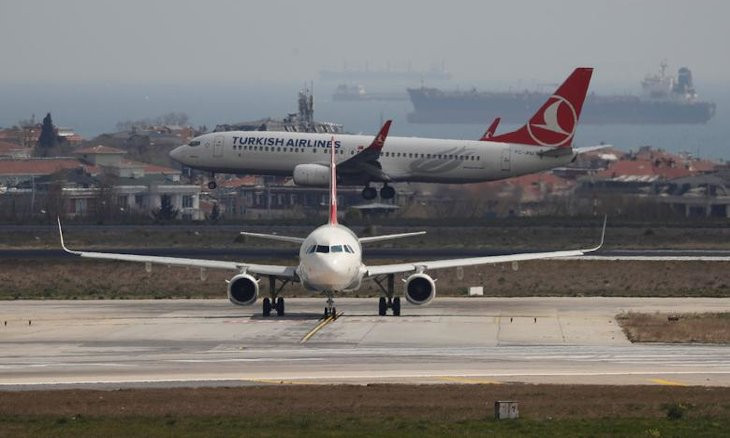 Turkish Airlines employees face ambiguous future due to ongoing salary crisis
Turkish Airlines finished off the second quarter of 2020 with a 2.2 billion Turkish Lira loss, adding up the year's losses to some 4.3 billion liras.
The flagship carrier finished the first half of 2019 with 1.1 billion liras in losses, and actual losses in the first half of 2020 surpassed expectations.
The company's shipping costs rose by 90 percent from last year as a result of the dramatic fluctuations in the Turkish Lira's exchange rate against the dollar and the euro.
Meanwhile, income from sales dropped by 96 percent and technical revenue dropped by 61 percent.
During the first quarter when almost all flights were cargo carriers, 43 percent of operations were in eastern Asia, 20 percent in the United States and 18 percent were in Europe.
Turkish Airlines suspended all domestic and international flights in April and May due to the COVID-19 , and recommenced some operations in June.