Work on Turkey's first nuclear plant ongoing amid reports of unpaid wages
Construction on Turkey's first nuclear power plant is ongoing amid reports of unpaid wages, the general manager said on Sept. 23. While management said it was contract companies that were lagging behind on payments, they launched an investigation into the wages nonetheless.
Duvar English - Anadolu Agency
Construction is going on as planned in Turkey's first nuclear power plant despite reports of withheld wages, and General Manager of Akkuyu NPP Anastasia Zoteeva said on Sept. 23 that they would look into the allegations.
Zoteeva noted that the unpaid wages were outstanding on the part of contracted firms and not the plant itself.
"We will give our full support to resolve any issues and initiate legal proceedings against those responsible," an official statement from the plant management said.
As reports of pending wages is investigated by management, concrete pouring on the second power generator was completed, and work on the turbine building is ongoing.
An intergovernmental agreement for the NPP was signed between Russia and Turkey in May 2010 and the foundation for the first reactor of the nuclear power plant was completed in March 2019.
Upon completion, the plant will reportedly generate about 35 billion kilowatts-hours of electricity per year, with a service life of 60 years.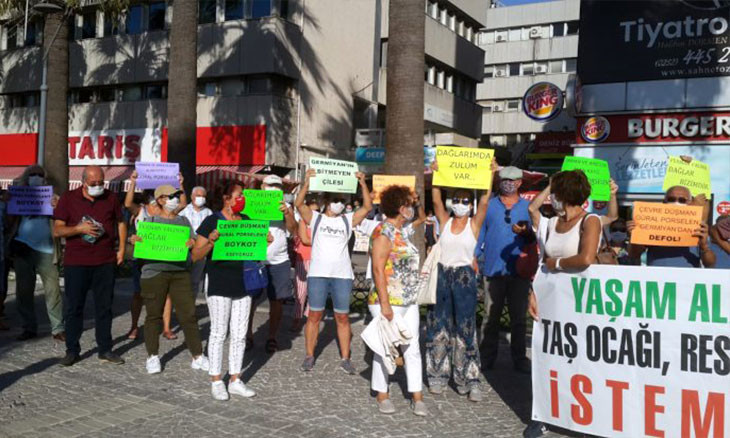 Locals, activists protest 'illegal' wind energy plant in Aegean İzmir