Questionable COVID-19 measures hurt business for Turkey's coffee houses
The Turkish government's restrictions on card and board games are hurting business for old-fashioned coffee houses. Old-fashioned coffeehouses are an important part of social life, especially for retired and unemployed men in Turkey, and board and card games are among the primary activities.
Serkan Alan / DUVAR
Turkey's coffeehouses are open for business, but COVID-19 measures on restricting card games and board games have kept customers away, and the industry is paying a heavy toll as a result of those restrictions.
Sparsely lit with fluorescent lights, Turkey's old-fashioned coffeehouses are an important part of social life, especially for retired and unemployed men. While some patrons read newspapers, the most popular activity in these coffeehouses are card games and board games such as backgammon and okey.
Recent comments from main opposition Republican People's Party (CHP) leader Kemal Kılıçdaroğlu on the current state of the coffeehouses drew criticism and ridicule, but touched on this important problem.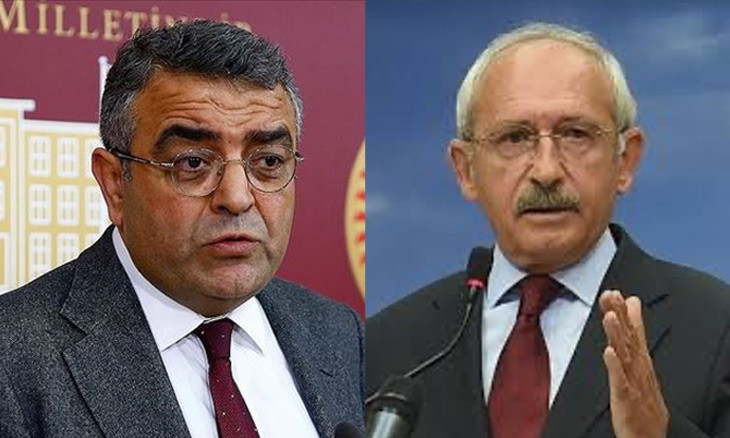 Human rights defender Tanrıkulu appointed key advisor to CHP leader
"It's great that the coffeehouses are open but playing cards is forbidden. Why would someone want to go then? You can take precautions. You can say at every game you have to open a new pack of cards. That's it, it's that simple but no one is thinking of this," Kılıçdaroğlu said.
Though he was blasted for touching on a seemingly frivolous issue, Kılıçdaroğlu's comments shed light on the financial toll suffered by many in Turkey.
While the actual figure is thought to be considerably higher, there are 80,000 registered coffeehouses nationwide, constituting much employment alongside the integral social role that they play, particularly in rural Anatolian towns and villages that lack many other amenities.
"Is COVID-19 only transmitted in coffeehouses? Mr. Kemal recommended using new cards. We can also clean board games with disinfectant. Everyone is using Kılçdaroğlu's words to suit their own interests, they make fun of his words but we need help," said Ankara Coffeehouse Tradesmen Chamber chairman İsa Güven.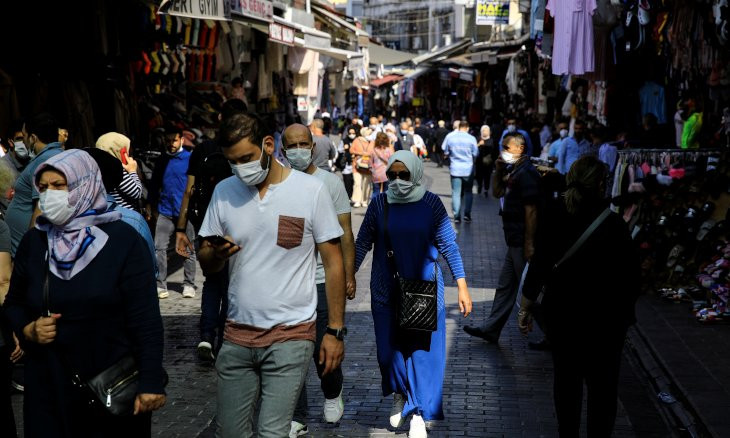 COVID-19 positive individuals to wear electronic bracelets under quarantine in Turkey
"They are making fun of what Mr. Kemal said, and perhaps he didn't express himself well, but what he is saying is this: You opened the coffeehouses but you took the materials out of people's hands. Today are barber shops more hygienic than coffeehouses? The government couldn't manage this crisis and that is what Kılıçdaroğlu is saying," Güven said.
Some of the precautions that the government has taken to fight the virus have drawn criticism for being ineffective or contradictory, and Güven pointed out that public buses are still full while the coffeehouses have emptied out.
"During the pandemic we took out loans to stay afloat. People are unable to pay off their loans, and how are they going to pay? Should we steal or loot? Today, some coffeehouses are allowing games to be played but heavy punishments are being imposed. If they hadn't opened the coffeehouses it would have been better," Güven said.
Turkish Tradesmen and Craftsmen Confederation (TESK) chairman Bendevi Palandöken said that the government should have supported small business owners during this period.
"Restaurants and cafes are not seen as necessary and people don't want to go to them. School is closed and shuttle drivers are out of work. Those running canteens, camera shops and school supply shops similarly are out of work," Palandöken said, calling for tradesmen's debts to be collected one under roof and spread out over a more long-term period.