Turkey's ship recycling soars amid COVID-19 pandemic
The downfall of cruise tourism has benefited Turkey's ship recyclers as multi-million-dollar ships are scrapped at the Aegean Izmir facility. The recyclers expect almost one million tonnes of scraps this year.
Duvar English
The practical collapse of the tourism industry during the COVID-19 crisis benefited Turkey's ship recyclers as multi-million-dollar cruise ships are forced to retire, Australian 7 News reported on Sept. 28.
"The main reason for the cruise ships coming to us is the COVID crisis," says Ersin Kaptan Manager of the Ship Recyclers Association of Turkey. ""Every time a crisis occurs in the maritime tourism industry, the crisis is reversed in our sector."
The recyclers at Aegean İzmir's Aliağa district are reportedly having one of their best years financially since the global financial crisis destroyed the Greek shipping industry.
While cruise ships around the world are being scrapped during the COVID-19 pandemic, the Aliağa recycling center alone promises almost a million tonnes of metal this year.
As most ships are forced to retire early during this period, the recycled metal will reportedly be void of toxic materials like asbestos.
Once worth around $200 billion, the shipping industry's collapse might make Turkey the top destination for scrapping, Kaptan said.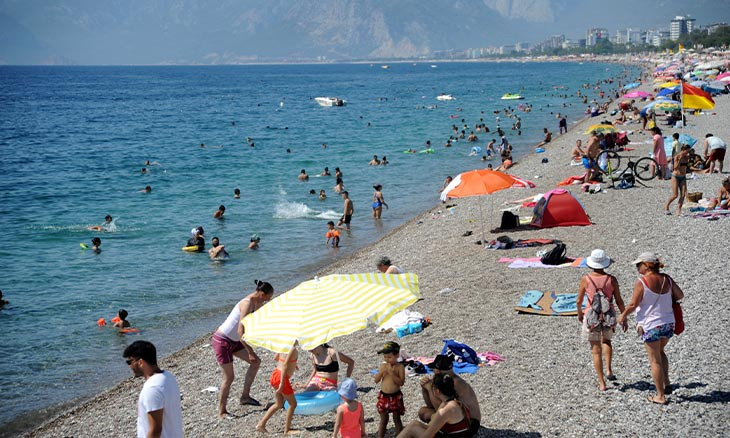 'Severity of COVID-19 veiled from public in Turkey's top vacation hub, 400 diagnoses observed daily'