Southeastern Turkey power plant risk landslides, villagers' homes to sink in soil
Villagers in a southeastern Turkey settlement are worried about their land collapsing as a nearby hydroelectric power plant reserves water from a nearby stream, disrupting the natural flow of the area's water resources. The elected leader of the village noted that officials from the power plant told locals that their village was under risk of landslides, and that they would be paid per deed for compensation.
Osman Çaklı / DUVAR
The residents of a southeastern village in Turkey are concerned about the landslides that a nearby hydroelectric power plant has been causing in their land.
Located in the southeastern Siirt province, the hydroelectric power plant has been reserving water from the nearby Botan stream for the past three months.
Residents of the Ayvalıbağ village claim that the water reserves in the hydroelectric power plant have been causing the land to collapse in the village.
The villagers say some eight constructs such as barns and homes have been damaged because of the landslides.
When construction on the power plant started in 2011, the villagers were told that their land would not be flooded, elected leader Hasan Karaca said.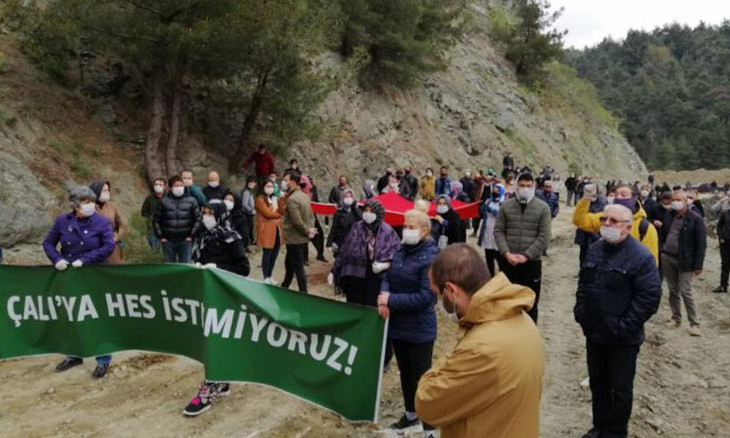 Western Turkey town locals fight against power plant construction amid COVID-19 isolation
"But power plant officials recently came and said that our village was under risk of landslide, and that we would be paid per deed we owned," Karaca said.
Karaca said that the officials' visit was some 50 to 60 days ago, and that the water level in the Botan stream dropped by a few meters since then.
"This is what's been happening when water levels dropped by two meters. If the water level drops by half, the whole village will be gone."
While locals fear for their lives, they're also suffering financially.
The construction of the power plant flooded one of the bridges the villagers used to take their animals out to graze.
Now, villagers have to use makeshift rafts to cross the river, risking their lives, as well as the wellbeing of their animals, also their source of income.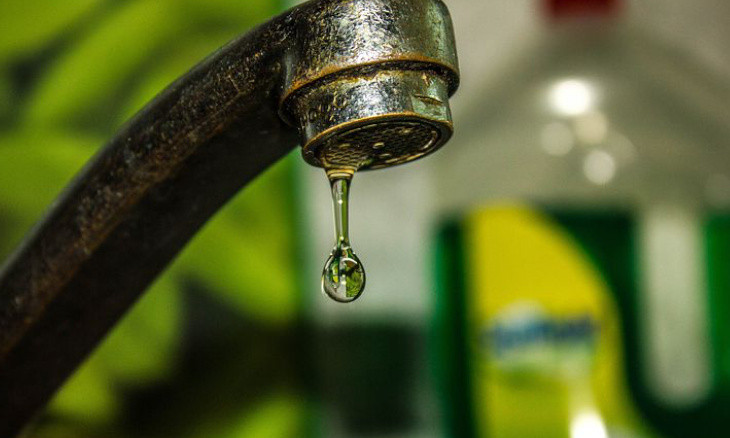 Thermal power plants in Zonguldak and Muğla leave nearby villages without water in the middle of a pandemic