MPs, activists sign petition to evacuate gold company from Kaz Mountains in western Turkey
A petition to evacuate the Alamos Gold company from Turkey's western Kaz Mountains was signed on the 300th day of protests in the area. Some 209 non-governmental organizations, civilians and lawmakers signed the petition that also calls for an ecological rehabilitation of the area.
Duvar English
Some 209 signatories petitioned to have the Alamos Gold company evacuated from western Turkey's Kaz Mountains on the 300th day of protests in the area.
Lawmakers from the main opposition Republican People's Party (CHP) and pro-Kurdish Peoples' Democratic Party (HDP) were among the 209 signatories that included non-governmental organizations, civilians and intellectuals.
"All gold mining projects in the Kaz Mountains should stop immediately and all licenses and all allotments should be retrieved," was the first request in the petition.
The petition also called for Alamos Gold's evacuation from the nearby Kirazlı district and for an annulment of all their projects.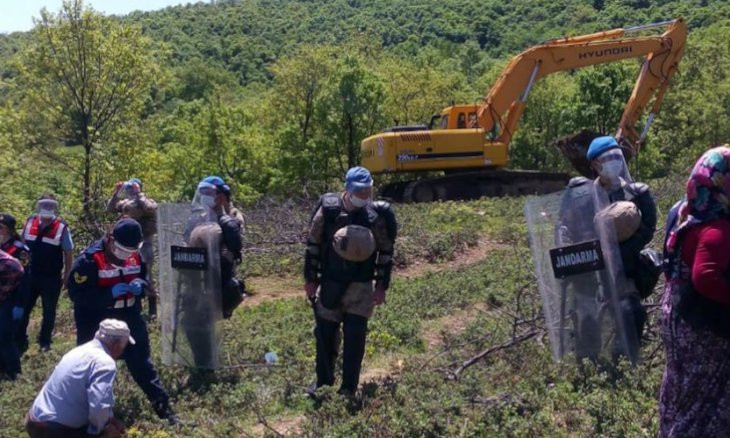 Gendarmerie block roads to stop activists from helping villagers in protest of mine project
"The area for the Kirazli Gold Mine Project that was shaved off should be ecologically rehabilitated to avoid having any other companies work there," was another demand by the petition beyond Alamos Gold.
The petition asked that all improvements that were designed for the mining project still be carried out on public funds.
In addition, the petition called that locals are employed by the government, and not by mining companies.
"Residents' demand for employment should be met by projects that are localized and that support ecological agriculture and tourism; local agricultural production cooperatives must be encouraged."
The petitioners also called for a re-modeling of Turkey's Mining Law and that all fines for "defenders of life," presumably climate activists, be annulled.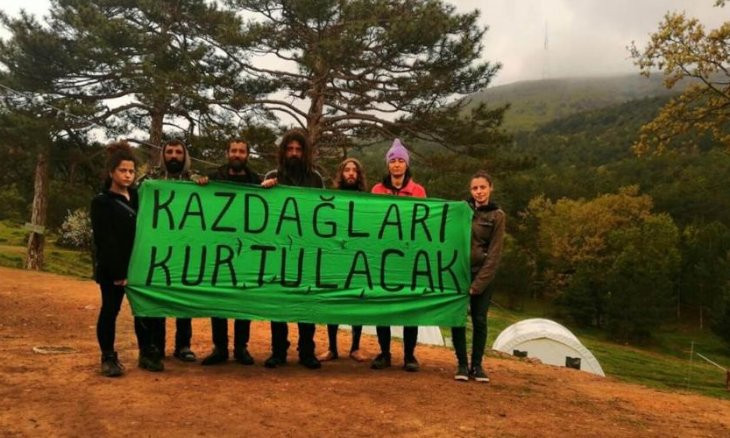 Environmentalists protesting Kaz mountains mine imposed a fine of $8,000