Plastic waste from the UK burned in southern Turkey, endangering resources
Armağan Kabaklı reports: Plastic waste imported from Britain is being burned in Turkey's southern Adana, risking soil pollution and destruction of natural resources. While footage of the province shows piles of plastic waste, a recent report by the BBC followed the journey of British plastic to the Turkish city.
Armağan Kabaklı / DUVAR
Waste from Britain is being sent to Turkey for recycling, but is instead being burned on the side of roads in southern Adana, risking nearby farm land and natural flora.
The BBC recently reported that the United Kingdom was exporting trash to Turkey, which piles up in Adana's Rüzgarlı Tepe district.
Video footage shows the recyclable waste piled up by the side of the road, which locals have reported to the Presidential Communications Center (CIMER) multiple times.
Meanwhile, environmental organizations warn that Turkey's lack of a cap on the amount of imported waste poses a threat to the country's natural resources.
Çukurova University micro-plastics researcher Dr. Sedat Gündoğdu said that Turkey's waste management industry takes advantage of the lack of legal regulations around the issue, noting that the amount of imported waste in the country is becoming impossible to handle.
"They say that this waste is raw material to implement the idea of recycling in us," Dr. Gündoğdu said. "If that were true, more than nine percent of waste would be recycled."
The expert said that burning waste that can't be recycled is the worst method of discarding them, which he said European countries know very well, but ignore in an attempt to justify sending trash to Turkey.
Gündoğdu said that plastic contains large amounts of carcinogenic chemicals that are released when waste is burned, polluting the soil and food sources for animals.
Gündoğdu added that Turkey imported some 160,000 tons of plastic waste in 2019, for which exporters paid $26,000,000.
Meanwhile, Adana City Council member and environmental activist Çiğdem Güvecin Dağdelen said that the city's influx of waste imports actually makes locals poorer.
"Easy-profit-centered trade impoverishes the quantity and quality of Adana's fertile soil and agriculture," Dağdelen said.
The councilwoman said that burning plastic in Adana risks carrying micro-plastics onto people's plates, adding that locals should expect progressively less produce harvested in the area.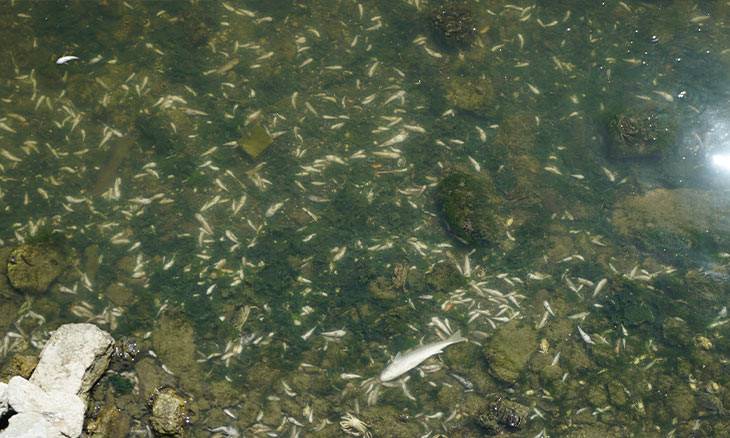 Thousands of dead fish repeatedly wash up on shore in suburban Istanbul lake