Construction picks up pace around 'Turkey's Maldives' despite ongoing litigation
Construction for a state-funded "People's Garden" picked up pace around Lake Salda, often dubbed "the Maldives of Turkey," a local environmental group reported. There's currently ongoing litigation concerning the project, as no environmental impact assessment was conducted.
Duvar English
Turkish authorities have resumed the construction work for a national garden around Turkey's Salda Lake in the Yeşilova district of the southwestern province of Burdur. The move came although environmental defenders took the project to court for its impact on the unique landscape.
Salda Lake Protection Association released images from the site that clearly show construction work being done, despite a suspension in operations due to ongoing litigation about the project's legality.
Deputy Director of the Salda Lake Protection Association, Mehmet Mahmut Ercan, noted that the United States' National Aeronautics and Space Administration (NASA) said Salda Lake was an unmatched geographical landscape that resembled a crater on Mars.
The association urged an immediate end to construction on the unique landscape, and called for an environmental impact assessment for the construction project named "People's Garden."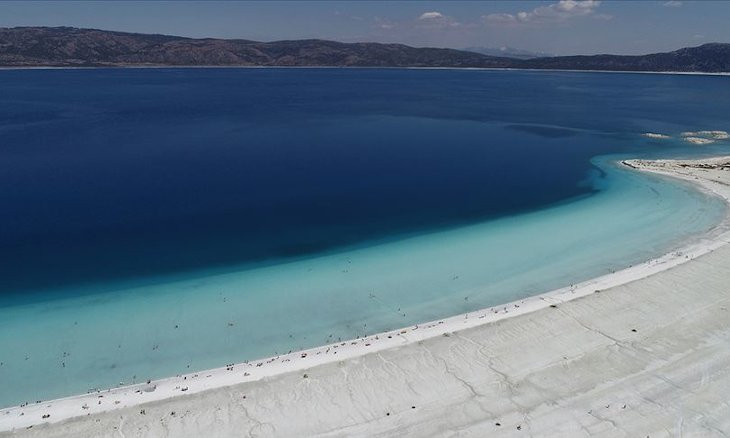 Turkey's Lake Salda similar to Jezero Crater on Mars, says NASA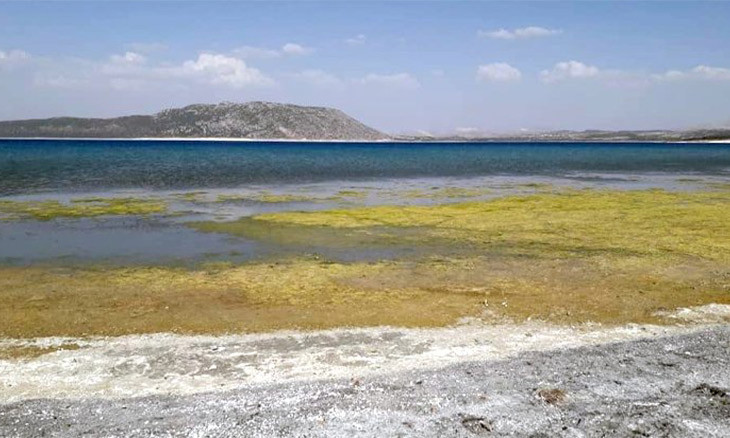 Turkey's 'Maldives' face cesspool pollution on top of touristic construction