Drought threatens livelihood of fishermen in western Turkey lake
Drought in western Marmara Lake is threatening the livelihood of fishermen as the water's level dropped to 1.5 percent. While there are some 160 households in the area who are making a living on fishing, state officials deem the drought "regular."
Duvar English
Water levels in western Manisa's man-made Marmara Lake have fallen as low as 1.5 percent, threatening not only the local flora and fauna, but also fishers' livelihoods.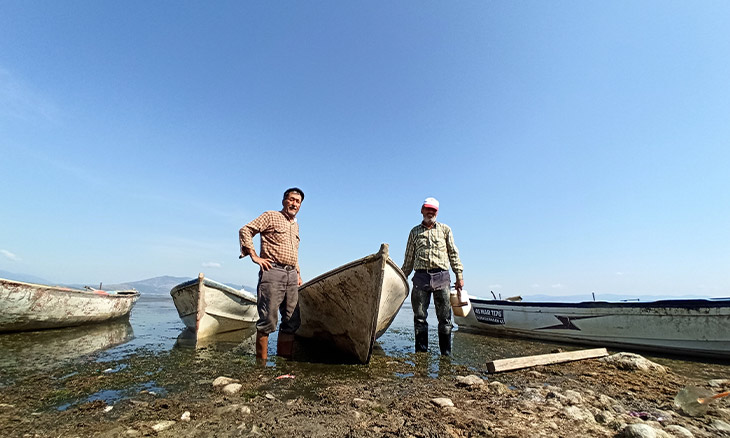 Built in 1945, the reservoir can hold up to 320 million cubic meters of water, but is estimated to have a mere 20 million cubic meters remaining with the water becoming as shallow as a few feet at certain spots.
There are some 160 households in the area who are making a living off of fishing, but the lake has been suffering from a drought for a few years now, Gölmarmara Fishing Cooperative Chairman İsmail Yassı noted.
"Fish supplies were low last year since there was no water in the lake. We got 15 tons of caps the whole year, whereas we would have gotten around 100 tons of fish in previous years," Yassı said.
Meanwhile, the local representative of the state's Water Works Management (DSİ) confirmed the drastically low levels at the lake, saying that this is because a substantial amount of lake water was used for watering during the agricultural season.
"The lake will fill back up with the rain. This is a regular cycle within the watering season. This summer was the driest season of the past 12 years.
Home to some 20,000 species of water birds, including those that face extinction, Marmara Lake was dubbed a "wetland of national significance" in 2017.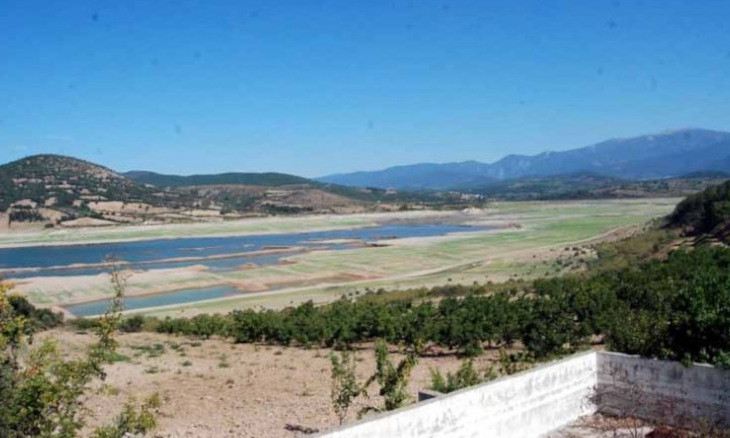 Thousands of farmers in Western Turkey deprived of water for crops amid drought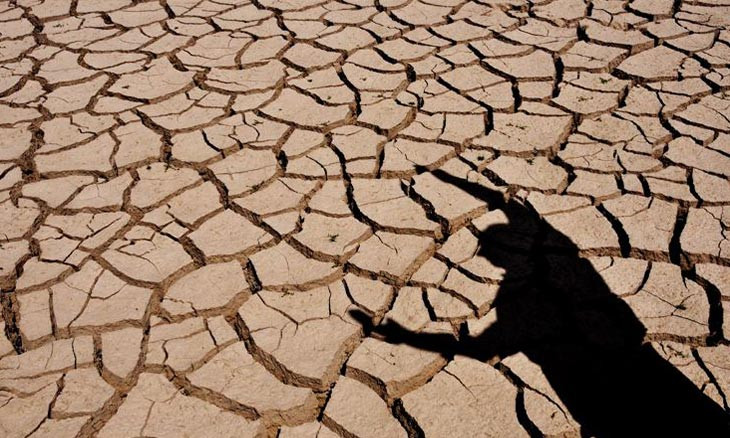 Turkey's forestation experts warn 80 pct of land at risk of turning into desert