Dynamite use in construction of Turkey's Akkuyu Nuclear Power Plant harms nearby cars
A dynamite blast in the construction of Turkey's first nuclear power plant damaged cars that were parked in the nearby lot, ANKA News Agency reported on Oct. 25. Locals have complained from the use of dynamite in the construction before, saying that the dust harms their crops, and the blasts have even cracked the walls of their homes.
Duvar English
A dynamite blast carried out for ongoing work on Turkey's first nuclear power plant in the southern province of Mersin harmed cars in the parking lot of the construction site, ANKA news agency reported on Oct. 25.
"There are no safety measures even during the construction of the Akkuyu Nuclear Power Plant; what about later?" tweeted main opposition Republican People's Party (CHP) deputy Ali Mahir Başarır tweeted along with footage of the damage.
Akkuyu Nükleer Santrali inşaatının yapıldığı alanda, dinamit patlatılması sonucu şantiye otoparkında park halindeki araçlar zarar gördü.https://t.co/5T75AcONHI pic.twitter.com/Vygm1Zns7V

— ANKA Haber Ajansı (@ankahabera) October 25, 2020
Construction of the nuclear plant is widely criticized by environmental activists for the risks associated with nuclear energy, but also slammed by locals for the imminent effects of the ongoing work.
Locals reported that the dust produced by dynamite blasts harmed them and their crops, even causing cracks on the walls of their homes.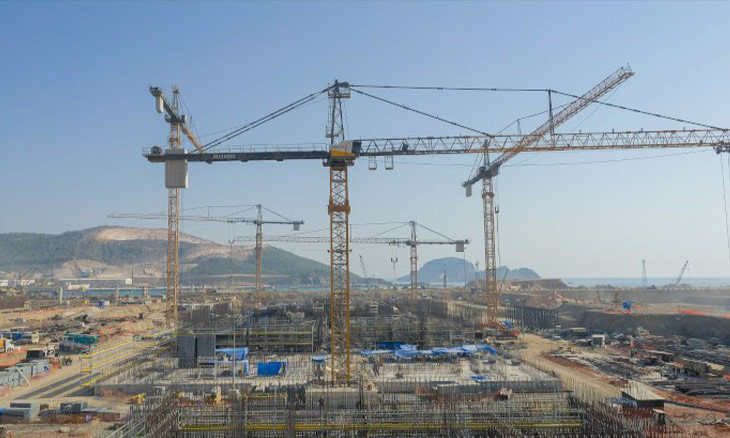 Work on Turkey's first nuclear plant ongoing amid reports of unpaid wages